DESKO.connect with PENTA Scanner® IoT
cloud-connected via REST API
The new DESKO web interface is already available for all PENTA Scanner versions.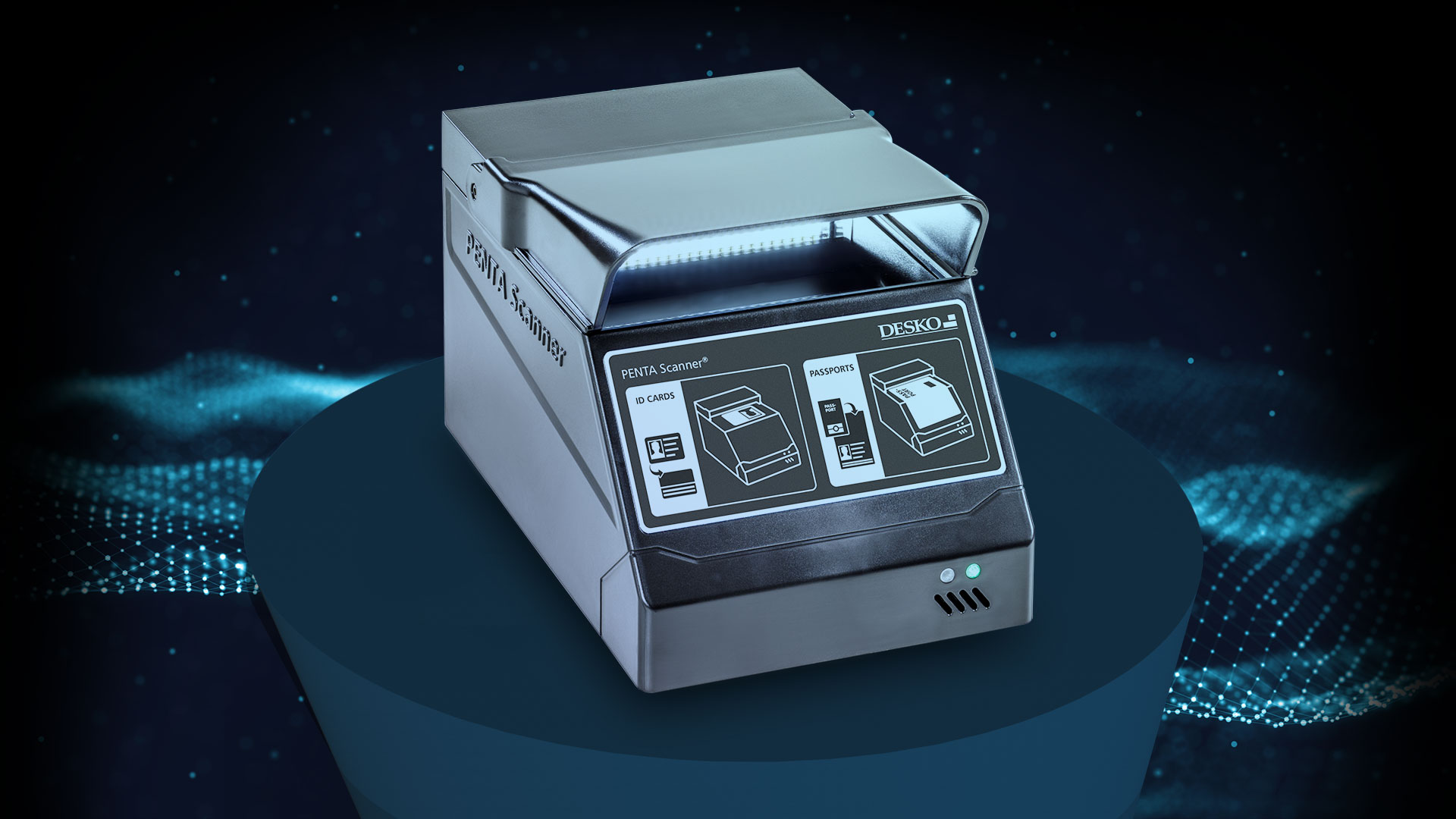 What are the advantages of the web interface?
With the REST API you are able to use the PENTA Scanner over a ­network connection. As a result, it does not matter which system you prefer (Windows, Linux, Android or even Apple iOS). It is also possible to access the PENTA Scanner with a smartphone or ­tablet. As long as your device and the PENTA Scanner are on the same ­network, they can communicate via the REST API.
The REST API will support the same functionalities and features as the standard Windows API.
To access the PENTA Scanner over a network, the device needs to be equipped with the (W)LAN interface option. The PENTA Scanner
(W)LAN interface allows your application to control the device using the REST API.
PENTA Scanner IoT
Because of the REST API interface, the ­PENTA Scanner is a network-enabled device –  the PENTA Scanner IoT
With DESKO.connect the PENTA Scanner will be available in your network and can be accessed using the REST API
The REST API allows you to control the device and accept scans from the device via its network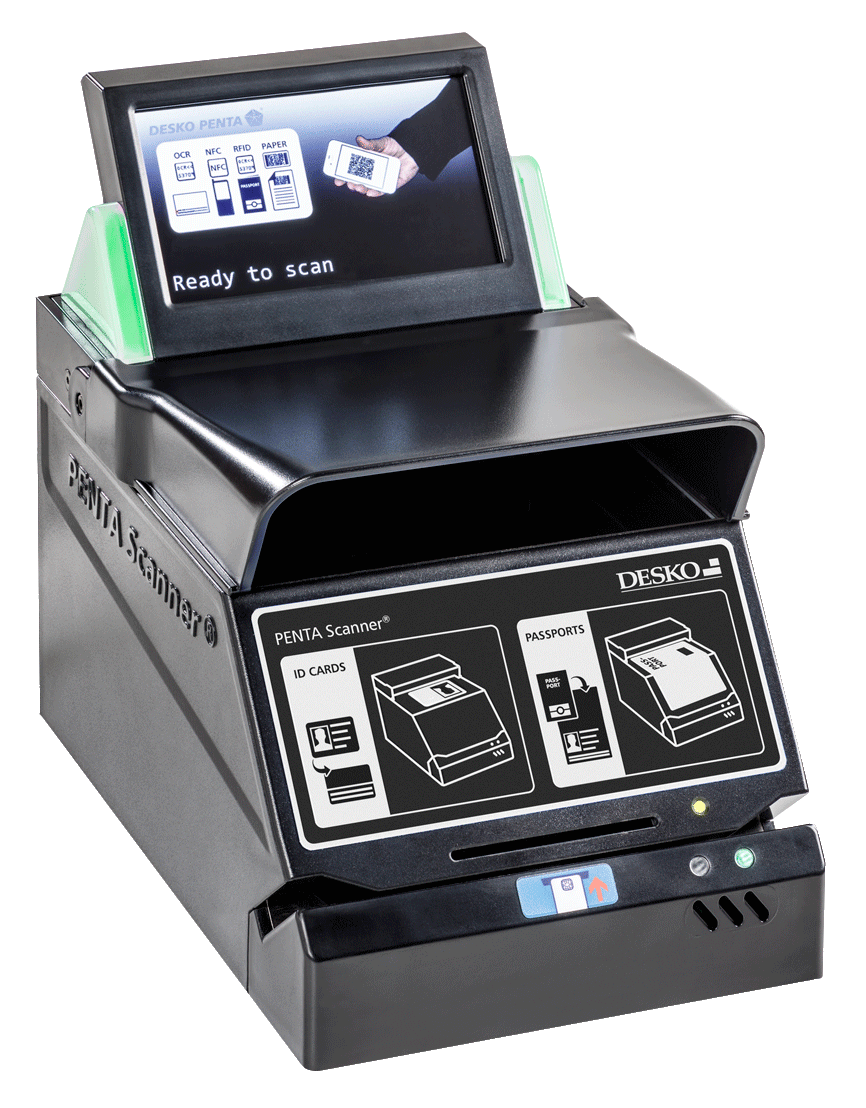 Your Advantages
Device with (W)LAN interface for all PENTA Scanner options
Use a display for direct user guidance
Shared device
Direct connection to the cloud (SaaS)
DESKO.connect
Your future solution for a network-enabled scanner application
What does DESKO.connect stand for?
DESKO.connect turns a DESKO device into a network-enabled ­device. This future-proof system is the perfect solution for a shared device solution or a cloud-connected scanner.

How it will improve your workflow
The big advantage of this set up is: It does not matter which ­system you prefer (Windows, Linux, Android or even Apple iOS). Thin ­Client, Fat Client, normal PC or even accessing the DESKO scanner with a smartphone or tablet – everything is possible.
We also offer the Raspberry Pi 4-Computer module as an external box. This allows you to either upgrade existing DESKO scanners with a (W)LAN interface or simply use this feature for your scanner field ­installation (mixed installation).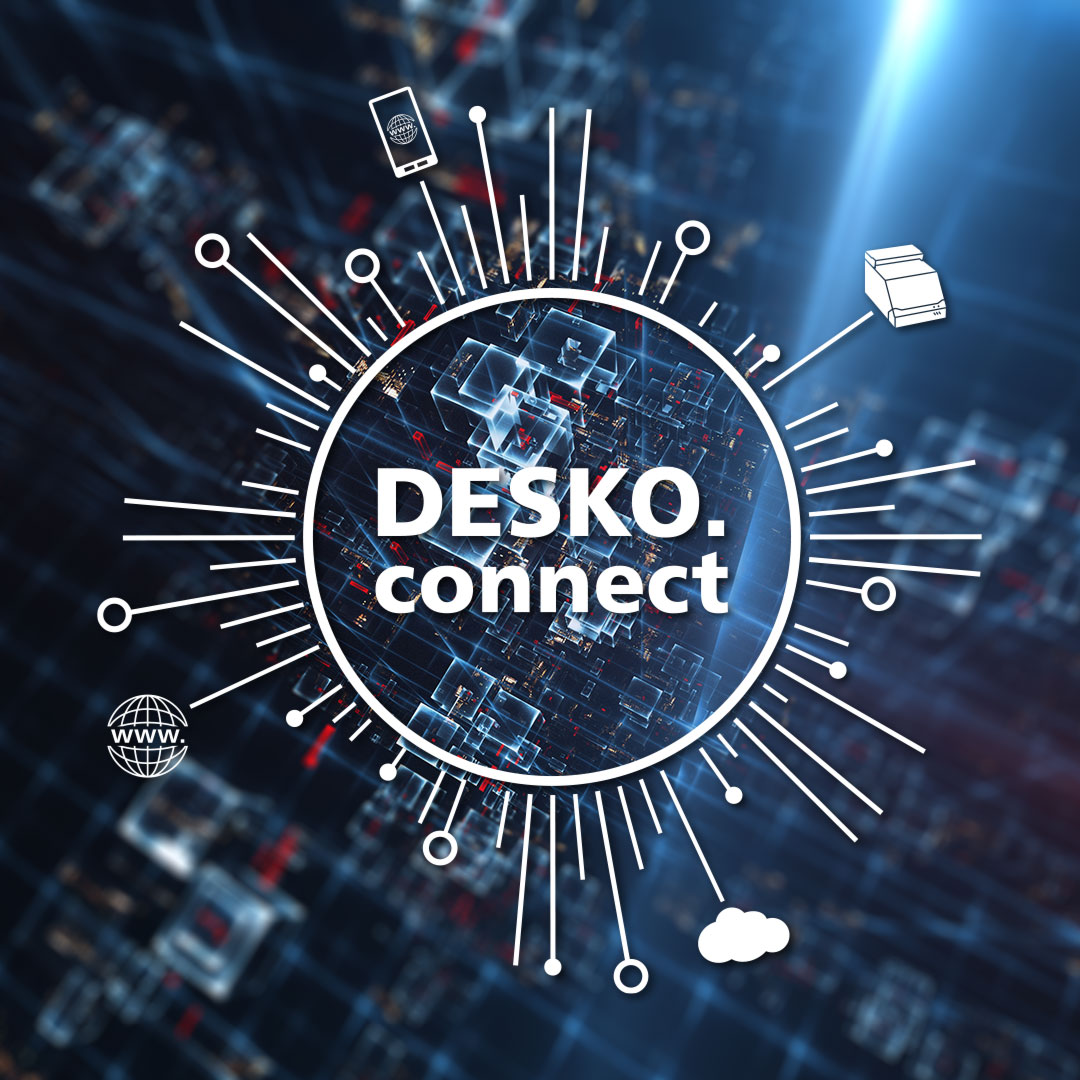 Your Advantages
Device with (W)LAN interface
REST API integration
Shared device
Direct connection to the cloud (SaaS)
Already available for all PENTA Scanner options
Other devices from the DESKO product portfolio will be integrated gradually
Facts about REST API
What is REST API?
REST API stands for "­Representational State Transfer – Application ­Programming Interface." With this architecture you can exchange ­information between different systems in different locations.
How does it work?
In the age of desktop PCs and mobile devices such as tablets or smartphones, you often encounter such a range of different systems that it is necessary to use REST API. REST API is also referred to as machine-machine communication, since the different systems and devices are brought together and speak the "same language."
What are the benefits?
Thanks to REST API, it is possible to distribute information and tasks to different servers and request them with the help of an HTTP request. The HTTP request consists of the endpoint and the corresponding parameters.
Get your powerful scanner network started – with DESKO.connect!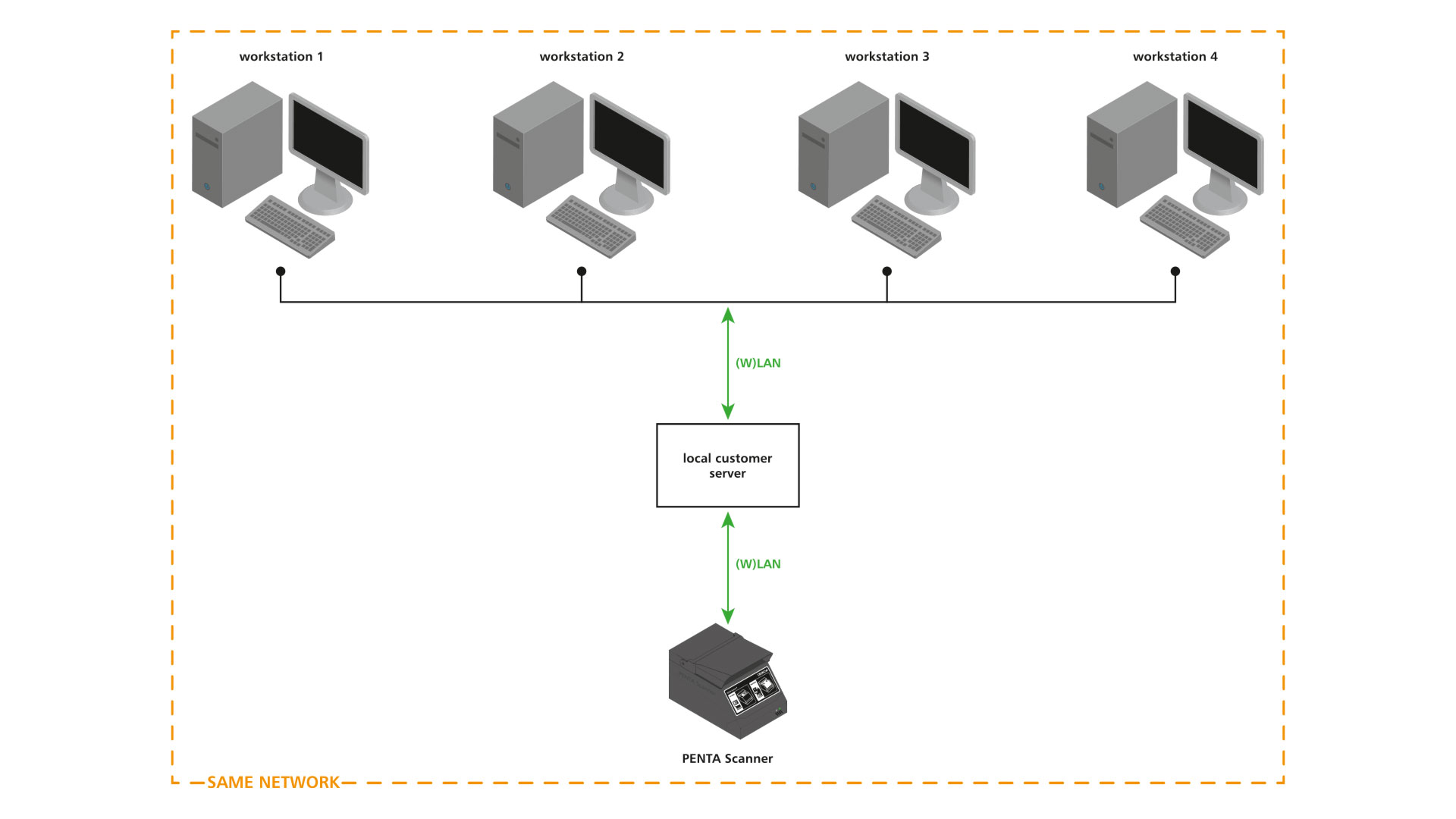 Just ONE shared device – for more workstations and improved performance!
• With DESKO.connect you can combine a single PENTA Scanner to several PCs within your network
• Similar to a shared office printer, for example
• Your authentication software can run locally on these PCs or on your server (in your own cloud)
This will keep your IT infrastructure smart and efficient, improve working conditions and reduce waiting lines.
Improve ID document authentication and data capture with cloud connection
• Connect one or more PENTA Scanners to a cloud
• Two cloud (internet) connections possible: over your network
• Perform document authentication via SaaS
Due to the cloud connection via internet portal or local server it's no longer necessary to run authentication software or ­similar applications on your PCs. Benefit from this centralized and cost-saving alternative with DESKO.connect!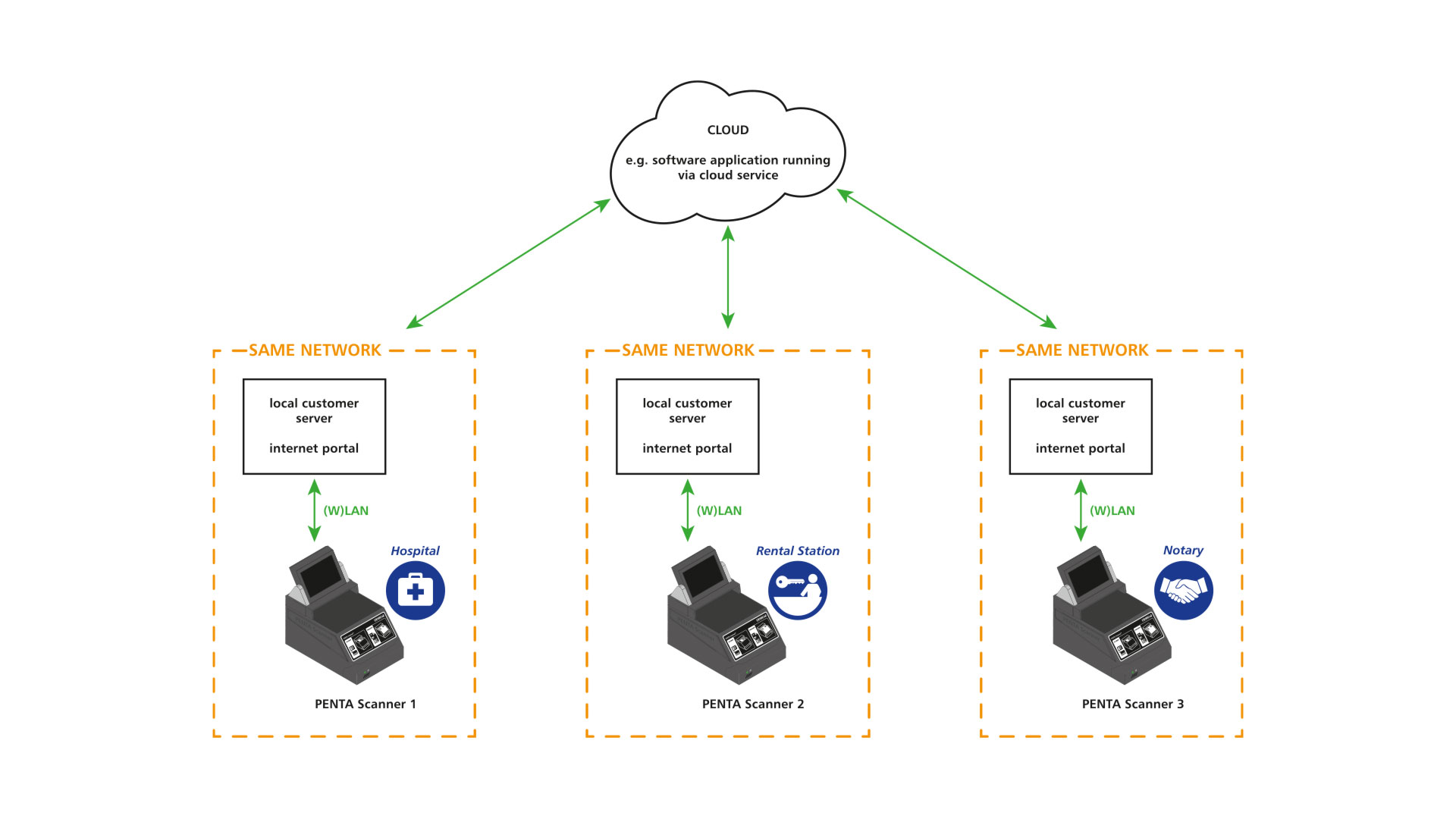 Watch our video
DESKO.connect
Your future solution for a network enabled scanner application