DESKO
Our Product Portfolio
We have been developing solutions to read documents such as IDs, bar codes, magnetic strips and chip cards for 30 years. Areas of application range from simply reading or visually recording data all the way to full authentication. From simple passport scanners to completely stand-alone self-service solutions, our versatile product portfolio allows us to respond flexibly to a wide range of customer requirements.
Made in Germany
Every DESKO device incorporates the knowledge gained from a solid 30 years of experience and application in the field. Our products are proprietary developments that we manufacture together with regional partners. The "Made in Germany" seal of approval stands for quality and reliability worldwide. DESKO upholds this commitment and relies on Germany as an advantageous location.
About DESKO
DESKO is a company located in Bayreuth, Germany. Its name is an acronym formed from the German words for: data, input, systems, and concepts. DESKO was founded in 1991 by Werner Zahn and Bruno Geyer. Its success story began with the development of magnetic strip readers for the banking sector. In subsequent years, our product range and application areas were constantly developed. Today, DESKO is a technological pioneer in the field of automated data transfer. DESKO GmbH is now a family-run company under the management of Werner and Alexander Zahn. The continuous growth of the company led to the foundation of a parent company, DESKO Holding, in 2003 which comprises subsidiaries in the USA and Singapore along with the headquarters in Bayreuth.  
As a medium-sized international company, DESKO relies on a dedicated team of employees and a network of numerous sales partners around the world. DESKO products are sold in over 100 countries worldwide. Over 250,000 devices are in use every day at airports, banks, government agencies, security companies, and more. You can see our products live in action at the Nuremberg or Munich airports, for example. They are used to assist airline staff or airport personnel at check-in, security and access controls, as well as during the boarding process.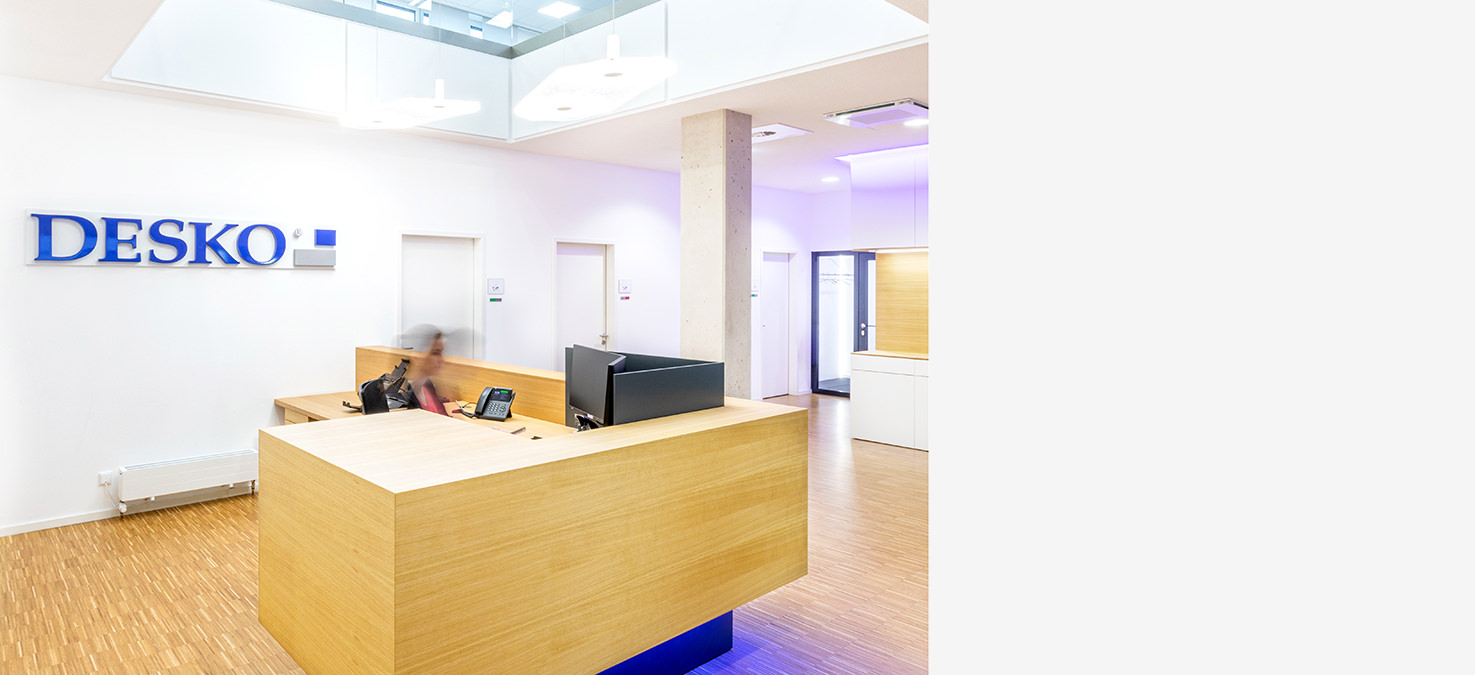 Location
Over an area of 2,000 square meters, the representative DESKO company building in Bayreuth provides an attractive and modern workspace for up to 70 employees. This makes DESKO well-prepared for future requirements, new markets and the development of innovative technologies.