Hotels & Restaurants
Service-oriented DESKO solutions for data acquisition
Service is a top priority in the hotel and catering industry. Do you want to make your guests' stay as pleasant as possible? This also includes fast check-in, functional key cards and user-friendly self-service solutions. We at DESKO will assist you in improving the service for your guests without losing sight of the legal and company regulations. With our security applications, you can achieve the perfect combination of high-quality guest service, efficient work processes and compliance with all legal requirements.

DESKO Customized Hotel Solutions
Our DESKO solutions can be adapted to the needs of your hotel. If fast registration of your guests is a top priority, we recommend installing multiple scanners or self-service terminals. If high-quality capture is especially important to you, choose a full-page scanner with the latest technology. Depending on the information you need about your guests, there are different features available:
OCR Technology
for optical character recognition, such as on identity cards
Barcode Scanners
for barcodes on paper and displays
Magnetic Strip Readers
for cards with a magnetic strip, such as bank and credit cards
RFID Modules
(Radio Frequency Identification) for reading chip cards
Innovative Readers
for all hotel requirements
Our modern card readers, scanners and swipe readers are ideally suited for hotel requirements and can be customized according to your needs. Our product portfolio boasts customized applications for both practical desktop solutions and elegant self-service solutions. Would you like a mobile card reader for your check-in area? Would you like to discreetly integrate our full-page scanner into the architecture of your reception so that your guests can place their ID card on the scanner themselves? Are you looking for a reader for your wellness area to handle access control for your guests and employees? Or do you want a multifunctional, space-saving keyboard with integrated reader? We offer versatile equipment and support to connect to your property management system.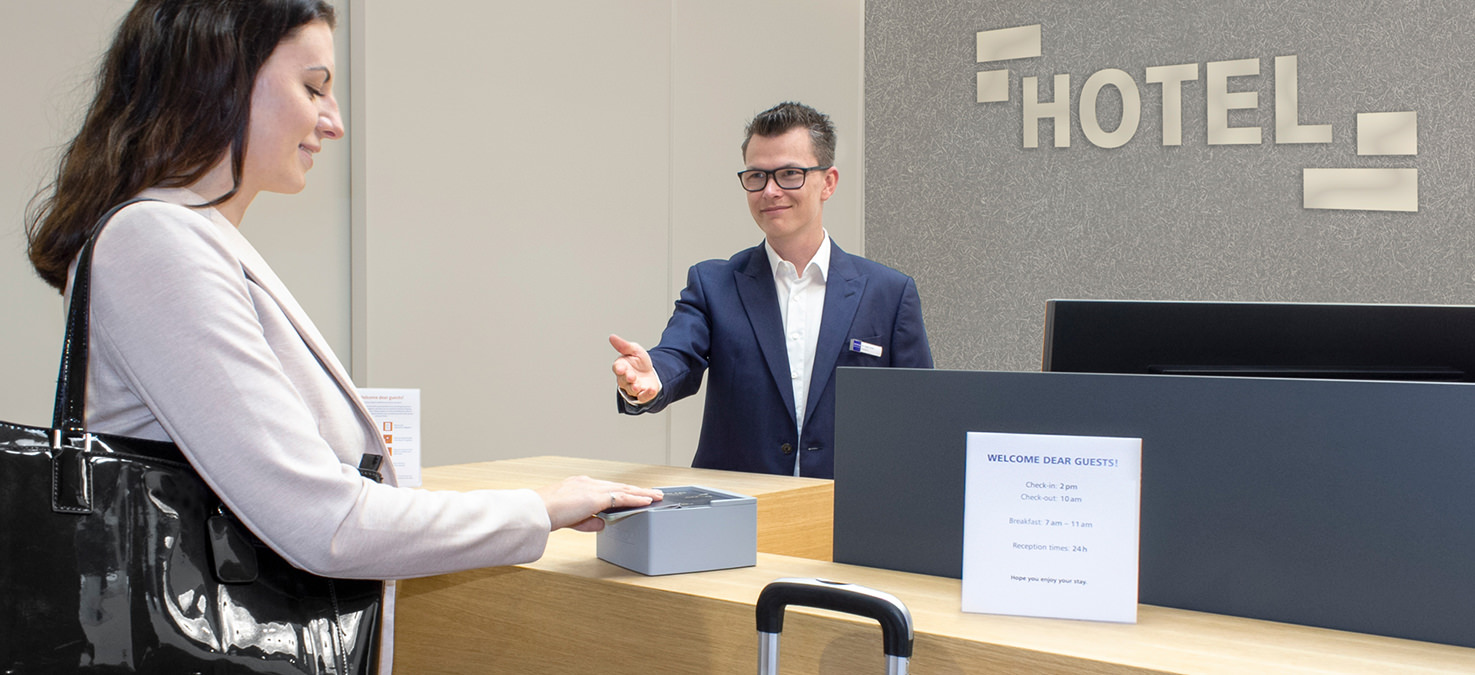 Check-In
In many countries, hotels are required to record guest data and, depending on the legal situation and data protection requirements, store this data for a prescribed number of years. With our innovative ID document readers, you avoid manual entry on computers, which is often prone to errors, and speed up the check-in process. The scanner reads all important data and transfers it to the corresponding software application. This allows the data to be automatically transferred to the customer file and other forms in a matter of seconds.
Are you required by law to send guest information to government agencies? In some countries, pro-active registration of your guests' data is mandatory. With our scanners and software solutions, you can provide guest data directly to the appropriate authorities.
Self Check-In
Do you have regular customers such as business travelers who visit your hotel on a regular basis? Offer these regular guests a customer-focused, convenient solution with self check-in. With tickets or barcodes sent to their smartphones, for example, your regular customers can check in to your hotel independently and without contact. Not to mention they can check in at any time of day or night! Our scanners are compatible with popular hotel self-service solutions.
Restaurants and Bars
Due to the current coronavirus pandemic, pubs, restaurants and bars in many countries are required to store the data of their guests. Our ID card scanners guarantee an efficient and reliable solution. Guests can use the device to scan their ID independently, which means the process is contactless. The scanned data is transferred in accordance with data protection laws to software on your tablet or PC that is compatible with the scanners. If you need to report to the health authorities, you can easily transfer the digital data to them.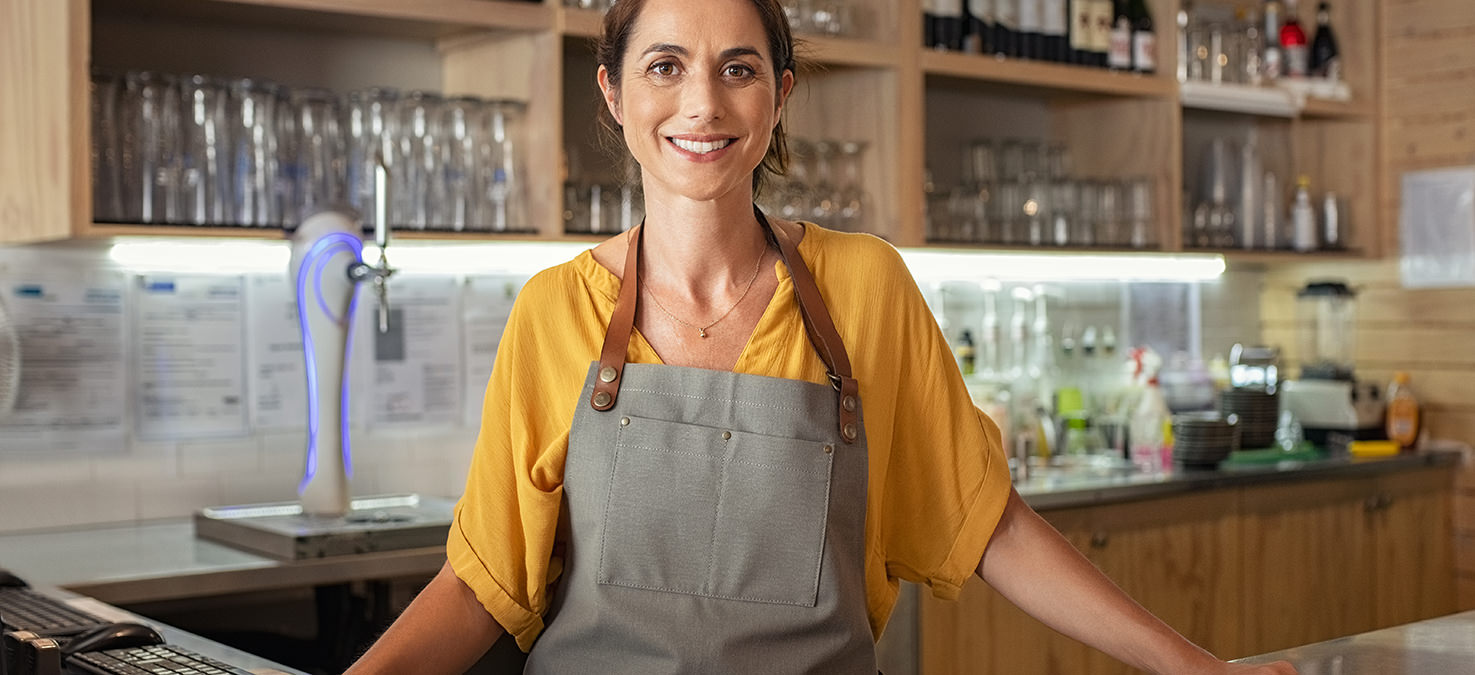 Your advantages:
You can be sure that you will receive accurate information about your guests.
You will comply with the law as a restaurant owner.
You will speed up the process and save your employees and guests the hassle of filling out forms.
Error-prone, illegible forms filled out by hand are no longer needed.
You protect the environment and avoid the use of paper.
The data is transferred in compliance with data protection regulations.
Digital data takes up significantly less space than completed paper forms.
Product Overview
Our Hotel & Gastronomy Products