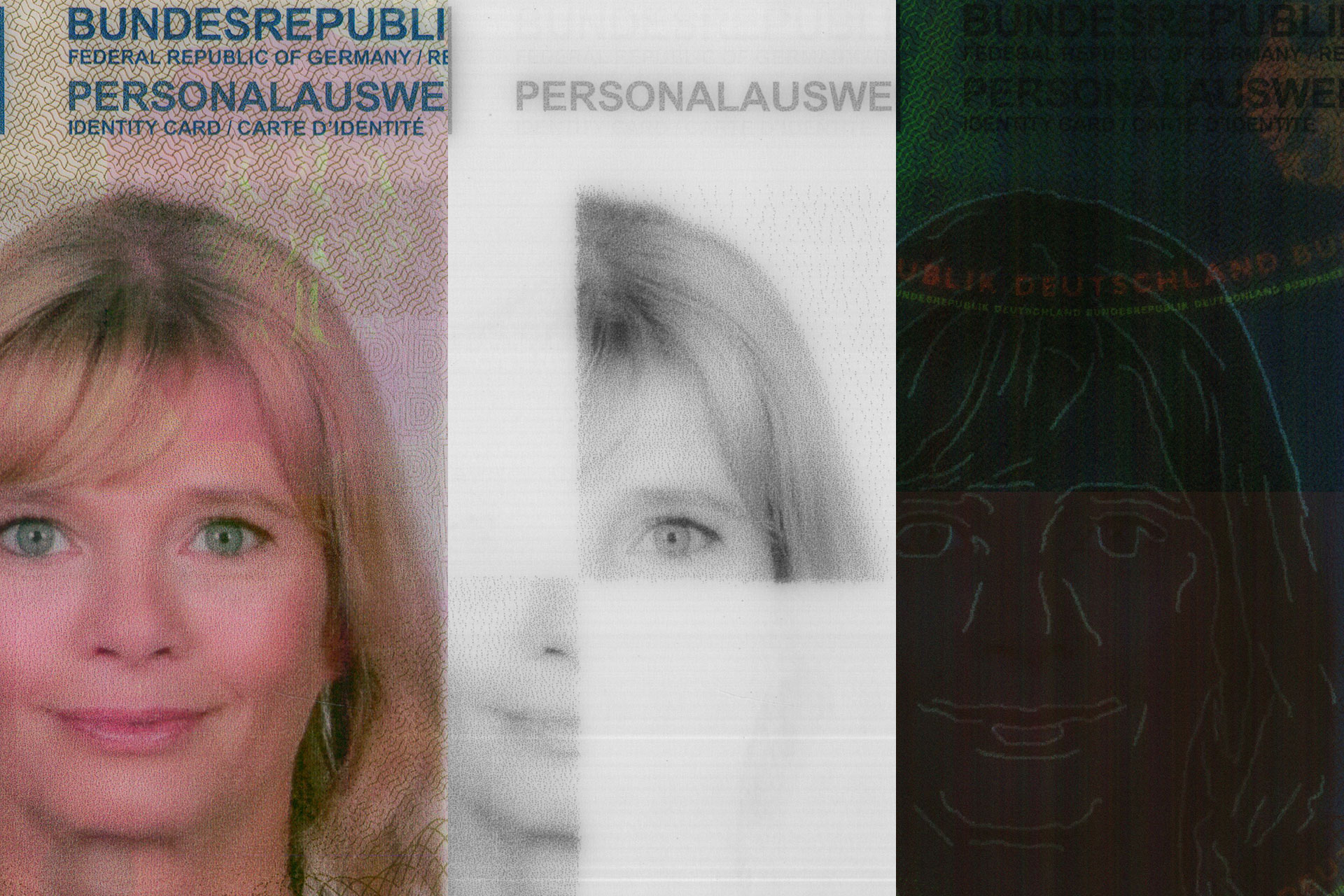 DESKO reveals: what you always wanted to know about your identity
We take personal documents such as passports and ID cards for granted. But we know relatively little about the details and data hidden in these documents. DESKO explains what identity documents reveal about our identity.
"Your papers, please." It's a phrase we've all heard before. At a normal traffic check, for example. But our identity is also verified during an ID check at the airport, when opening a bank account or signing a new cell phone contract. But what exactly happens in that moment? And what do identity cards or passports reveal about us as a person and citizen?
Here at DESKO, these questions are part of everyday work life. As a manufacturer of special scanners and software for identity verification, DESKO is very familiar with international ID documents.
"At both public and trade fairs, we often notice that very few visitors have ever inspected their ID documents closely. The surprise is then big when we use our scanners and software solutions to show how the document looks under different light sources," explains company founder and CEO Werner Zahn.
The different light sources are part of the technology that is included in the DESKO ID document scanners. This is due to the fact that not all the security features of a passport or ID card can be seen with the naked eye. If someone wants to check the authenticity, the document is scanned with visible light, infrared light and UV light. Each light source reveals additional "hidden" features that provide information about authenticity.
Scan under visible light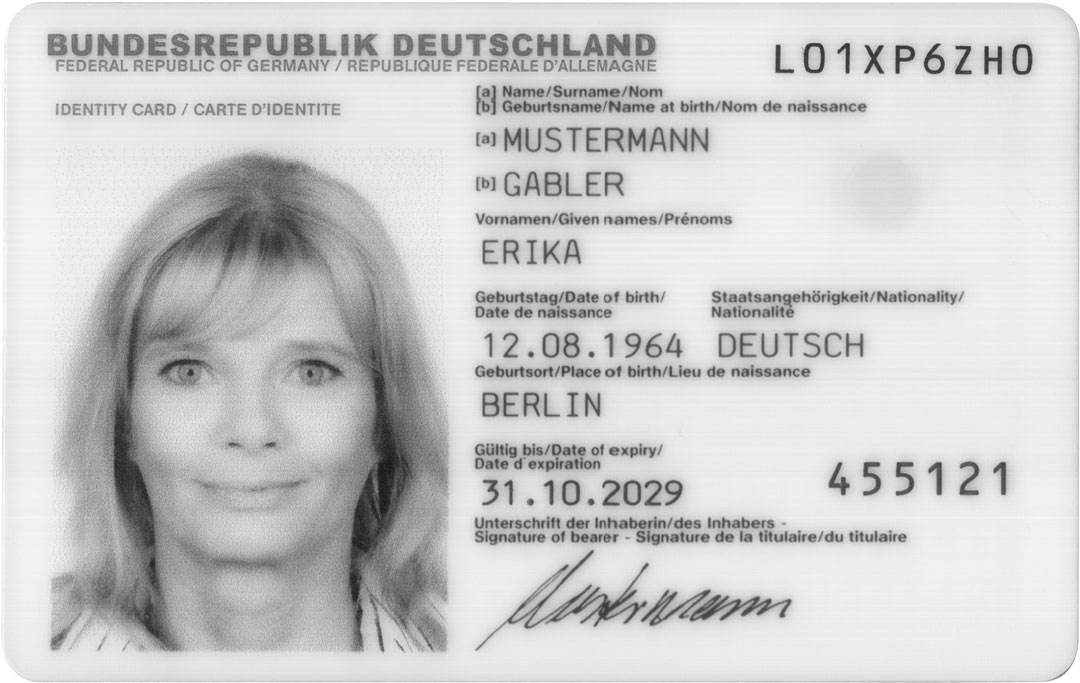 Scan under infrared light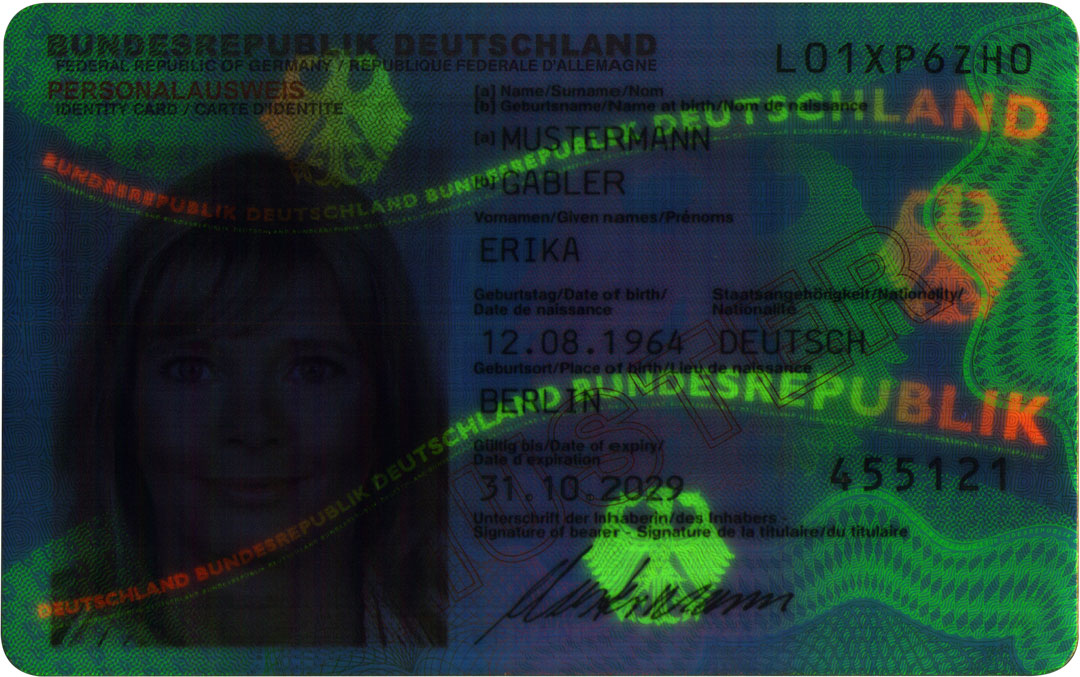 Scan under UV light
What few people know: personal information is not only included in printed form on the ID document.
"Many personal data, such as surname, first name, birthday etc., can be found several times on the document. Even in different data carriers. So not only are they printed on it, they can also be stored in an integrated chip or barcode. This varies from country to country and from document to document. But this certainly also explains why ID cards have to be checked so intensively: if the information from these different data sources does not match exactly, the document is in all probability manipulated or forged," explains DESKO Managing Director Alexander Zahn.
For exactly these examinations the products of the company DESKO are used. The scanners which are being developed and manufactured in Bayreuth, set standards worldwide because they deliver images with an exceptionally high resolution and brilliance.
"A document examiner knows exactly which areas to look at. A good example in the German identity card is the so-called microprint. Special printing techniques are used to insert tiny numbers and letters into the document, which only become visible and comparable under extreme resolution," says Alexander Zahn.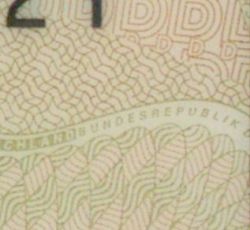 The enormous resolution of the DESKO scanners makes microprint readable.
But that's not all: in addition to the personal data, our likeness also appears on the document several times. Once very obviously as a portrait picture. Then additionally as a stored photo on the chip. Another time as a holographic portrait image. This hologram becomes visible when the front page is tilted to the right and left at a flat angle. To the left of the holographic portrait, the federal eagle appears four times. And finally, on the back of the ID card - to the right of the information on eye color and size - there is a so-called laser tilt image. Depending on the viewing angle, the portrait image or the validity date can be seen here.
In summary, international ID documents tell us much more about the holder than we might think at first glance.
Our scanning solutions also illuminate your identity document down to the smallest detail. Visit our product pages to learn more about our solutions for electronic verification of identity documents.