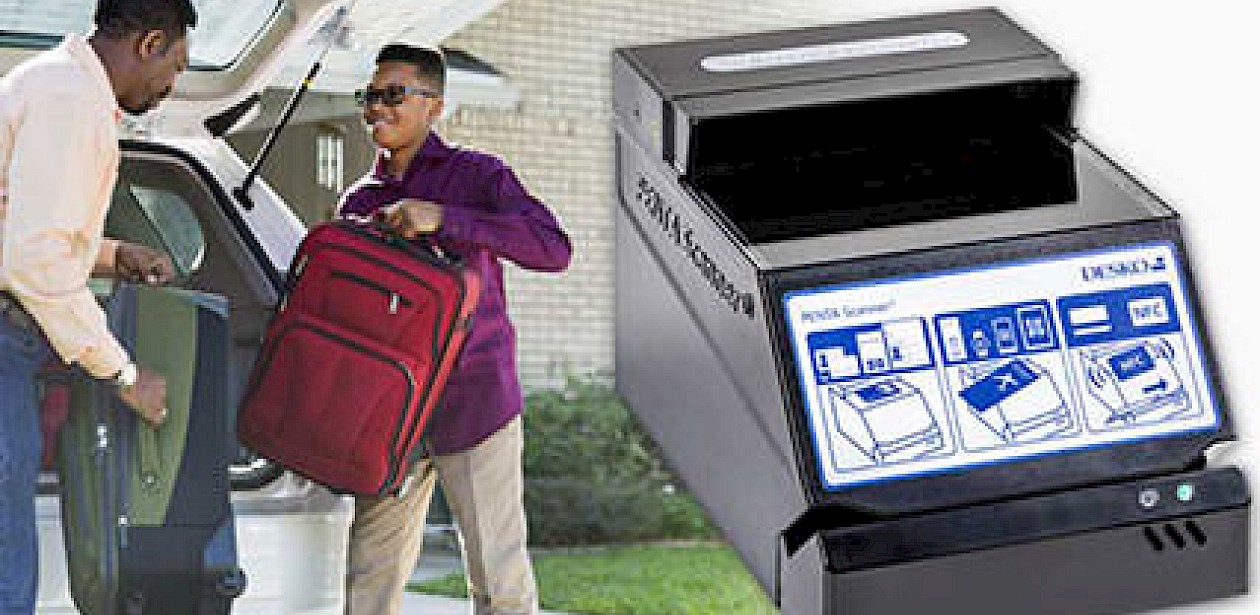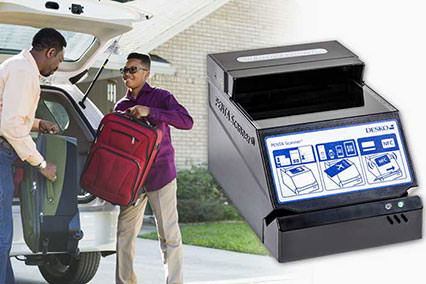 05.12.2017
Emirates tests home check-in service with the PENTA Scanner
We are proud to be a part of this innovative solution.
Passengers who travel with the Emirates airline will soon be able to use a unique service: Airline employees come directly to the customer's home before departure. There, they load the luggage and carry out check-in at a mobile electronic counter in the van's luggage hold. After scanning the passenger's passport and forwarding the flight information, the passenger receives the boarding pass and the baggage label is attached. At the airport, the passengers only have to go through the security check and boarding gate to continue on their journey.
We are very proud to be a part of this innovative and convienent solution offered by the Emirates airline with our PENTA Scanner.
You can find more information about our PENTA Scanner on our product page:
DESKO PENTA Scanner