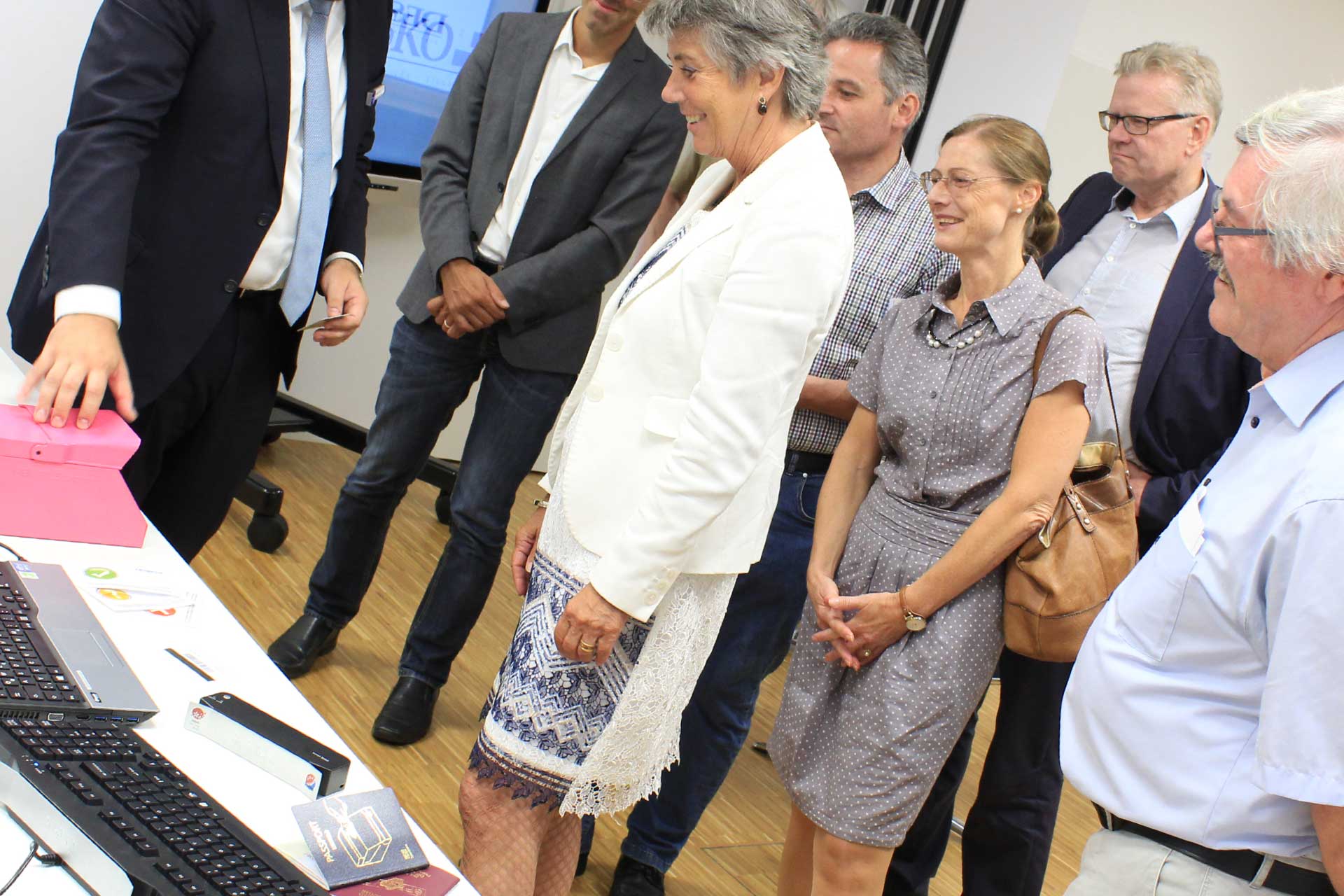 15.08.2018
Mayor Brigitte Merk-Erbe visits DESKO
The head of Bayreuth City Hall gets to know how the company works.
On August 9th, we received a special visit from Bayreuth City Hall: Mayor Brigitte Merk-Erbe visited the newly expanded company building accompanied by a delegation from the Bayreuth City Council. The guests took two hours to learn about the work done here at the company.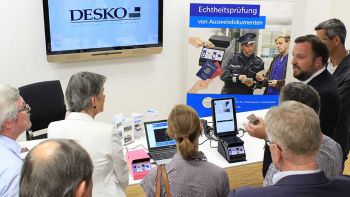 ID scanners, barcode readers, keyboards – Alexander Zahn, second in command among management, explained why we need these devices and how they work in practice at the follow-up product presentation. Using everyday examples, he illustrated for the guests just how these devices really work and their possible applications.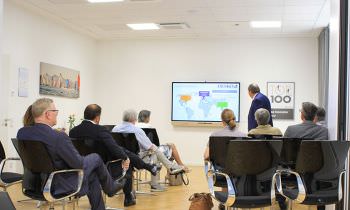 The visitors were very curious and didn't express any reservations about these highly technical document readers. The mayor's conclusion in summary: "The next time I go on vacation, I will have a very different feeling when I go up to the counter."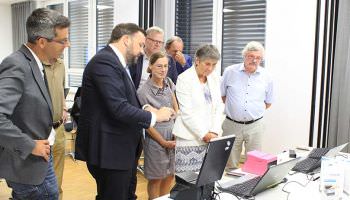 We would truly like to thank our visitors from the city administration for visiting us and spending an entertaining and informative afternoon on our premises.