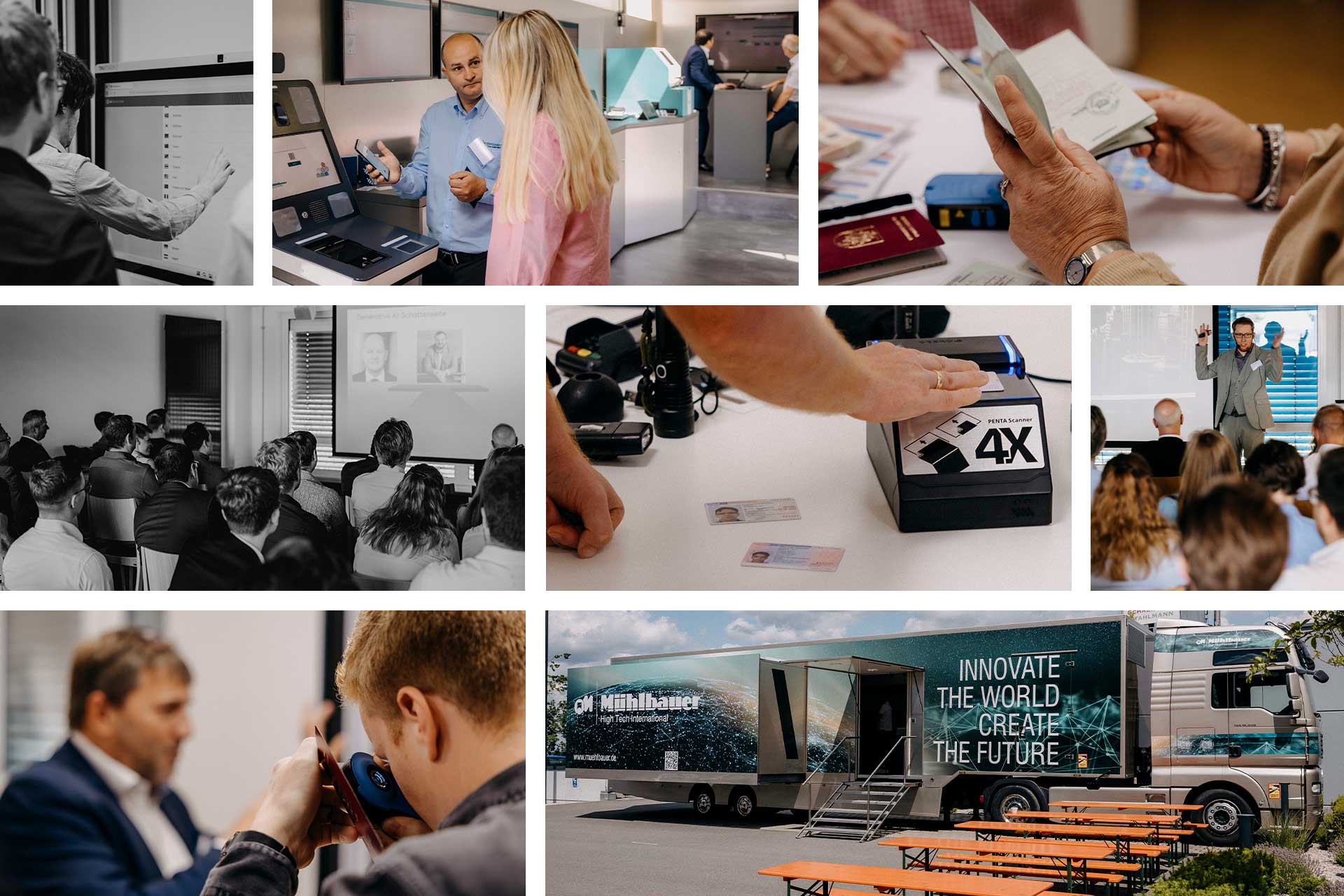 20.07.2023
Numerous visitors at the open day for police and authorities
Full house, happy people great networking...
that´s the best way to describe the 5th edition of the DESKO open house day for police and authorities last week. We organize this annual event to provide an occasion for police and authorities to discuss the latest trends in authentication and identity management in sensitive sectors such as the police environment, border protection or crime prevention.
The versatile program included expert presentations from Mühlbauer ID Services GmbH and secunet about the future of document authentication and the challenges of using artificial intelligence in the police sector. Highlight of the day was the Mühlbauer show truck in which the guests could experience the finalization, customization and verification of documents in a single workflow.
Of course, our guests also had time to test the latest DESKO devices and to talk to our experts. The day was rounded off by a joint dinner and a sportive charity action in which our visitors collected money for Ukraine aid.
We are pleased that our police day is so much appreciated and look forward to hosting this event again in 2024!