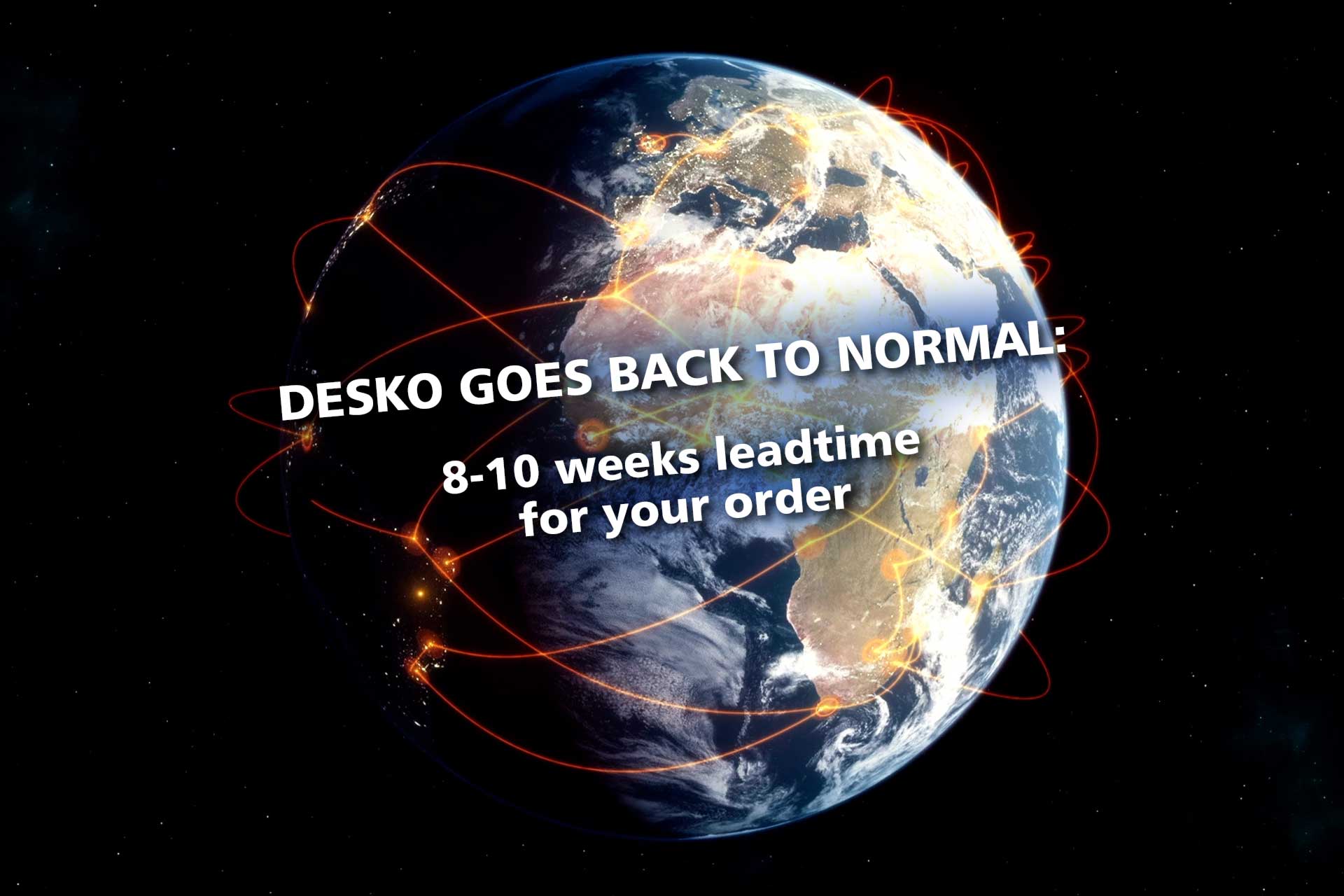 23.02.2023
End of delivery crisis for DESKO customers
We can again ensure a delivery time of 8 - 10 weeks.
The majority of companies is still suffering from material shortages and supply bottlenecks. For DESKO customers, however, the delivery crisis is over. From now on we return to our usual short delivery times, so that orders usually reach our customers within eight to ten weeks.
We have learned a lot from the global supply crisis triggered by the COVID pandemic and perpetuated by the war in Ukraine, and have acted quickly.
1. Thanks to a clever purchasing strategy, we were able to cope well with supply bottlenecks for electronic components and make provisions for the future.
2. In addition, we have expanded our inventory and can now provide a comprehensive range of our DESKO standard product portfolio.
These measures enable us to react flexibly to customer requirements and to ensure a delivery time of 8-10 weeks for future orders.