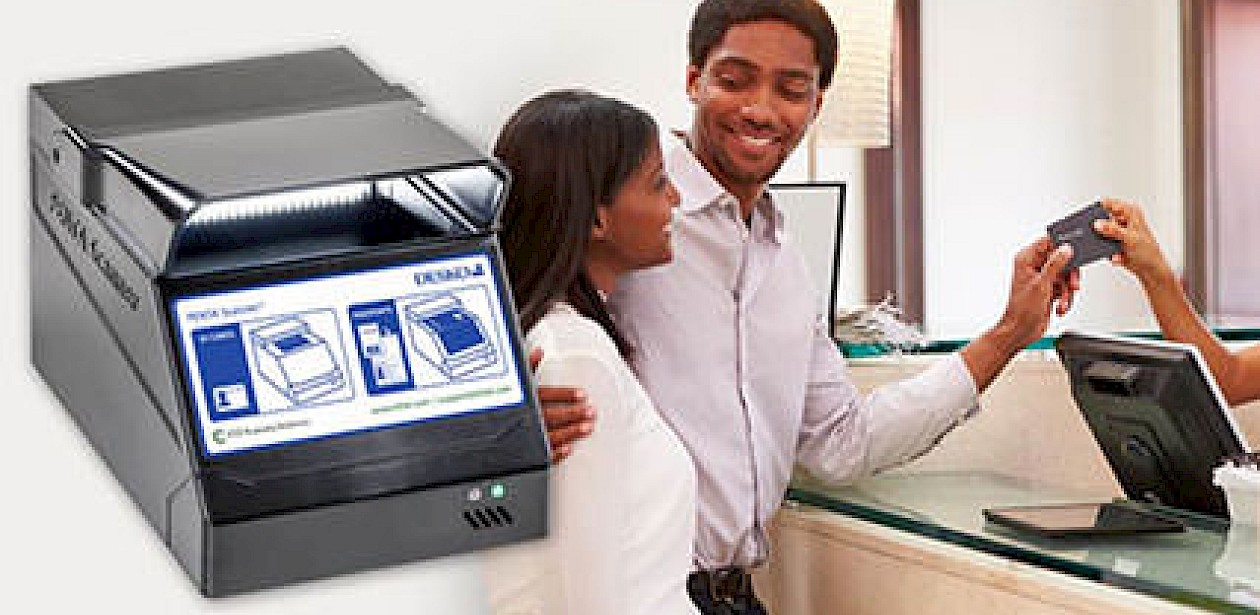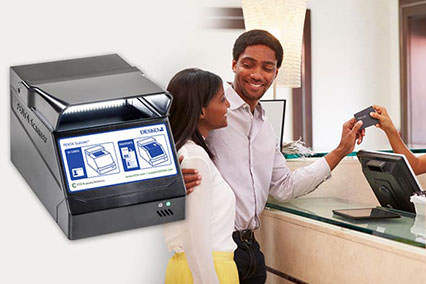 30.06.2018
DESKO and TTI Scanning Solutions develop solution for faster hotel check-in
Efficient combination of hardware and software streamlines work processes at hotel reception desks.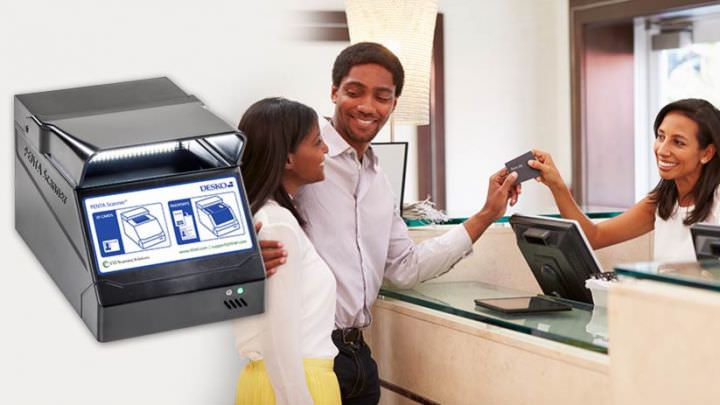 DESKO and industry leader TTI Scanning Solutions develop solution for automated and streamlined data collection during hotel check-in. This increases the accuracy of data as well as guest satisfaction.
Adapted to the needs of hotels, DESKO's multi-functional PENTA Scanner® and TTI's Scan2PMS software offer an effective combination of hardware and software to make the hotel check-in process faster and more convenient.
With the intuitive PENTA Scanner®, hotel employees can easily and reliably scan ID documents in a matter of seconds. In the next step, TTI's Scan2PMS application captures all important guest data and transfers this directly to the corresponding fields of the PMS system. If desired, a digital copy or photo of the guest can also be prepared. The information that is collected can be stored in a customer database, for example for marketing activities or bonus programs.
Automated data capture accelerates the handling of formalities and ensures highly precise data. This makes the whole check-in process quicker. Long waiting times and erroneous guest information are no longer a concern. This allows hotel employees to concentrate on what matters: ensuring a pleasant stay for their guests.
---
You can find more information about the solutions mentioned above on the relevant product pages:
Product page DESKO PENTA Scanner