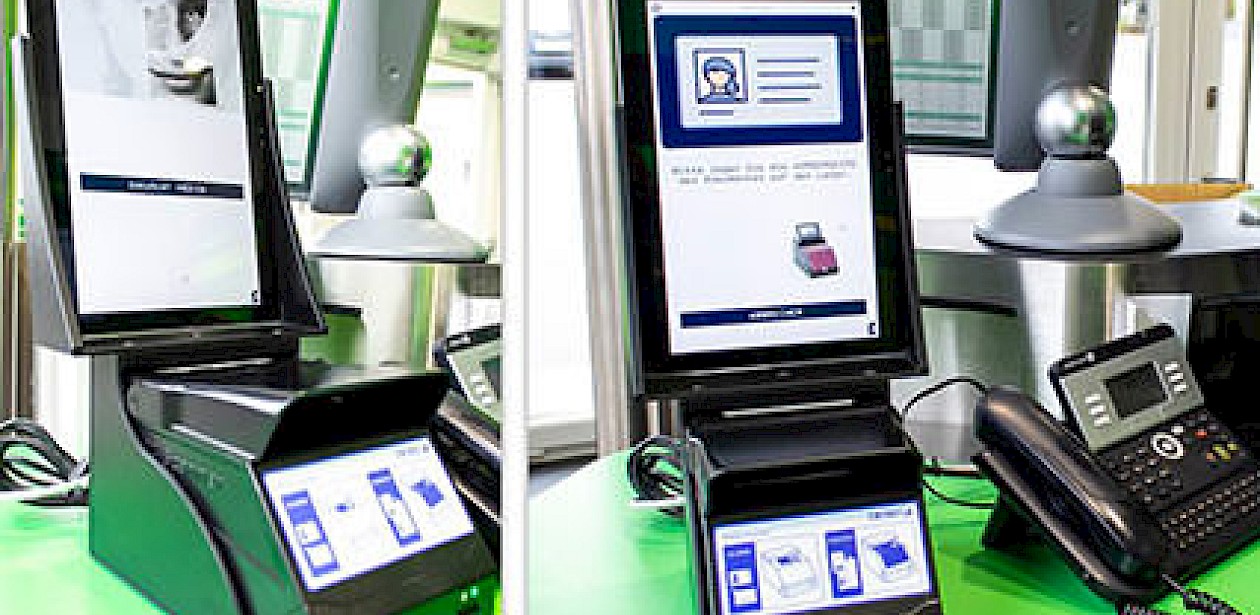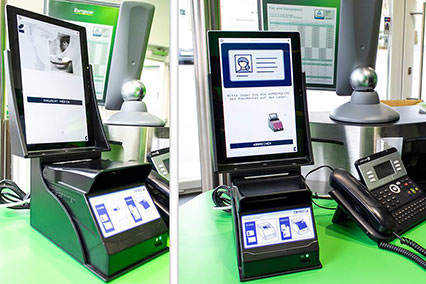 08.04.2019
Europcar relies on a combined solution with DESKO PENTA Scanner and jenID for rapid and easy identity verification
Automated check of customer identity simplifies and safeguards work processes for car rentals.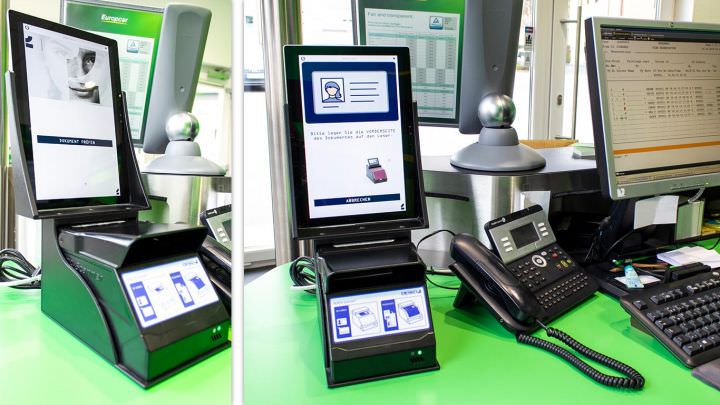 DESKO and software specialist jenID Solutions assist car rental company Europcar with a fully-automated, secure and user-friendly system for customer identity checks (KYC).
In order to protect their valuable property, companies like the international car rental firm Europcar increasingly rely on customer identification measures before they hand over the keys to the vehicle.
Since 2017, DESKO and software specialist jenID have assisted more than 300 Europcar branch offices across Germany with this demanding task, using the efficient Genuine-ID EASYCHECK system for customer identity verification. This testing system is a combination of the DESKO PENTA Scanner® and jenID's Genuine-ID authentication software.
Here's how it works:
Operation is highly intuitive. The employee simply places the customer's ID, passport or driver's license on the scanner. The scanner creates images under different light sources within seconds and transfers them to the software, which checks the authenticity of the document. This test is performed by comparing the document with an extensive database that is continually updated and expanded.
Identity verification with PENTA Scanner and Genuine-ID brings about enormous gains in security, making the solution ideally suited for companies that must protect their property during their everyday business.
Learn more about the project in the corresponding Success Story.
---
You can find more information about the solutions mentioned above on the following product pages:
Product page DESKO PENTA Scanner