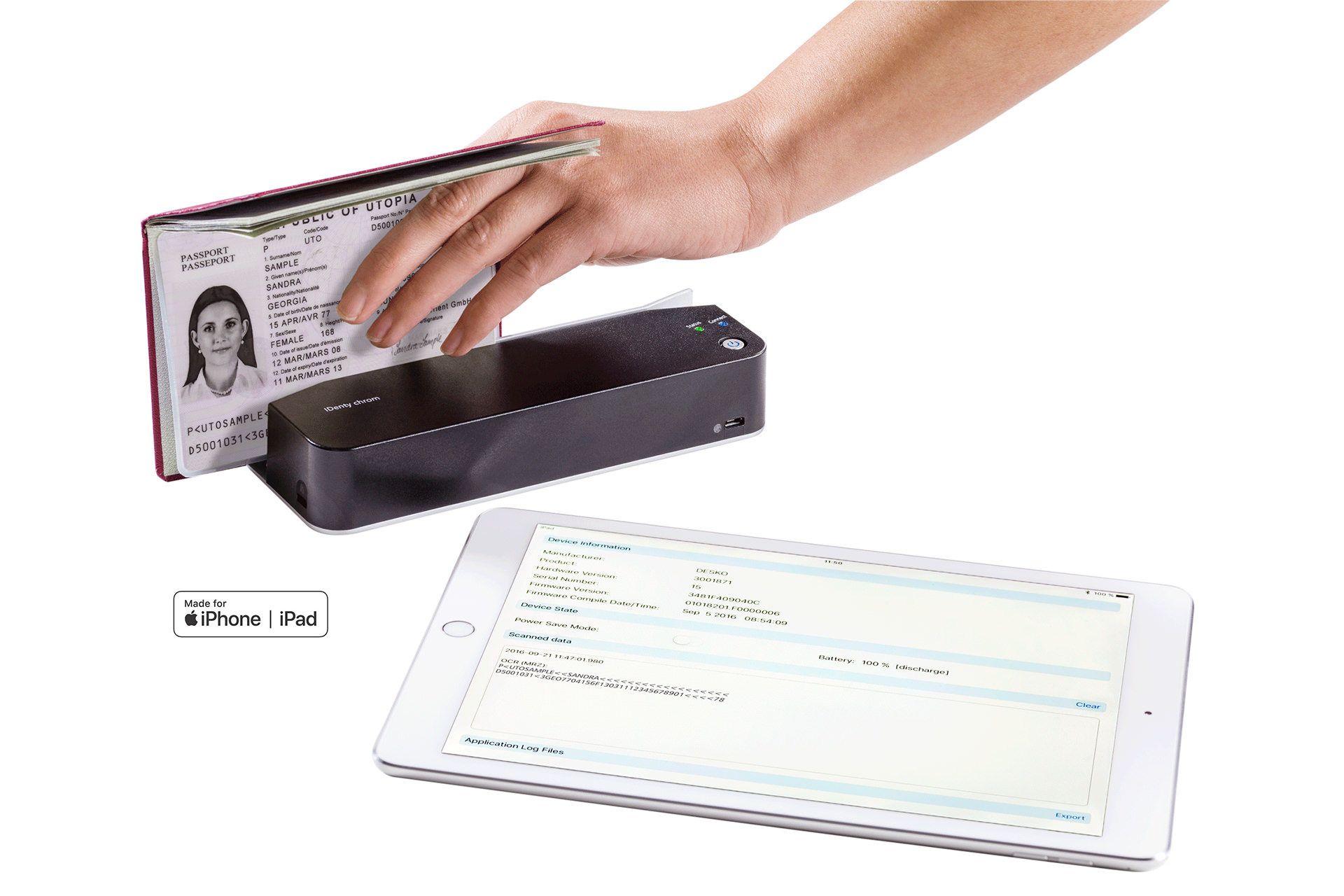 10.01.2017
IDenty chrom mobile officially certified for iPad
The swipe reader IDenty chrom mobile receives MFi certification from Apple.
Our IDenty chrom mobile has now officially received MFi certification from Apple. This means that the device fulfills the compatibility requirements defined by Apple specifically for use with various models of the iPad*. Therefore, we are proud to report that the IDenty chrom mobile is now officially "Made for" iPad pro 9.7 inch, iPad mini 4, iPad pro 12.9 inch, iPad Air 2 and iPad Air
The MFi is a program organized by Apple to certify accessories for iOS devices. The abbreviation MFi stands for "Made for iPod", "Made for iPhone", and "Made for iPad".** MFi-certified products comply with all performance standards defined by Apple. Companies that participate in the program are also allowed to use the official Apple MFi certification logo.
You can find more information on the Apple MFi program here
Our swipe reader IDenty chrom mobile is the latest member of the DESKO chrom product family. Thanks to Bluetooth® technology and a built-in battery, the device can be operated separately from a fixed workstation and an external power source. Using IDenty chrom mobile, you can collect customer data from ID documents, credit cards and magnetic strip cards directly on the spot to offer your customers a convenient and exclusive service.
Learn more about IDenty chrom mobile on our product page:
*iPad is a trademark of Apple Inc., registered in the U.S. and other countries. iPad Air and iPad mini are trademarks of Apple Inc.
** "Made for iPad" means that an electronic accessory has been designed to connect specifically to iPad, respectively, and has been certified by the developer to meet Apple performance standards. Apple is not responsible for the operation of this device or its compliance with safety and regulatory standards. Please note that the use of this accessory with iPad may affect wireless performance.