DESKO IDenty chrom®
Flexible swipe reader for access control and security control
Are you looking for an intelligent solution for fast and secure data capture? With the DESKO IDenty chrom® we offer you a flexible swipe reader for versatile security applications. From access control to visitor registration - our innovative swipe reader supports you significantly in all security-relevant processes. It ensures a smooth workflow and accelerates work processes in the check-in area, at bank counters, entrances to casinos and gaming arcades, and in other service areas at the point of sale and in the food service sector.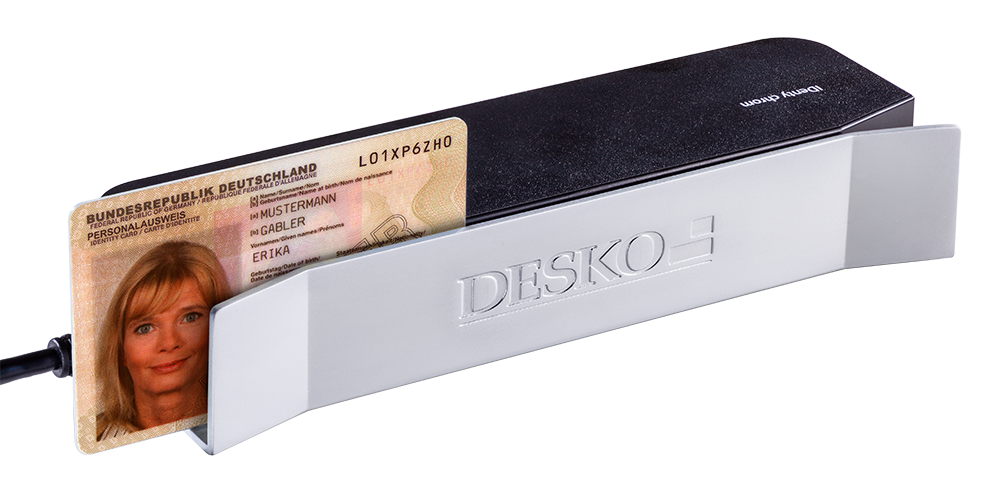 Powerful and reliable
The next generation of data capture
Both document readers include a highly efficient OCR reader (Optical Character Recognition) as a standard feature. This integrated module for optical character recognition is suitable for reading out documents such as passports or IDs. Simply pass the ID documents through the bidirectional reading slot. This allows you to capture all personal data from the machine-readable zone (MRZ). Using your software, this data is then transferred to your PC or your tablet.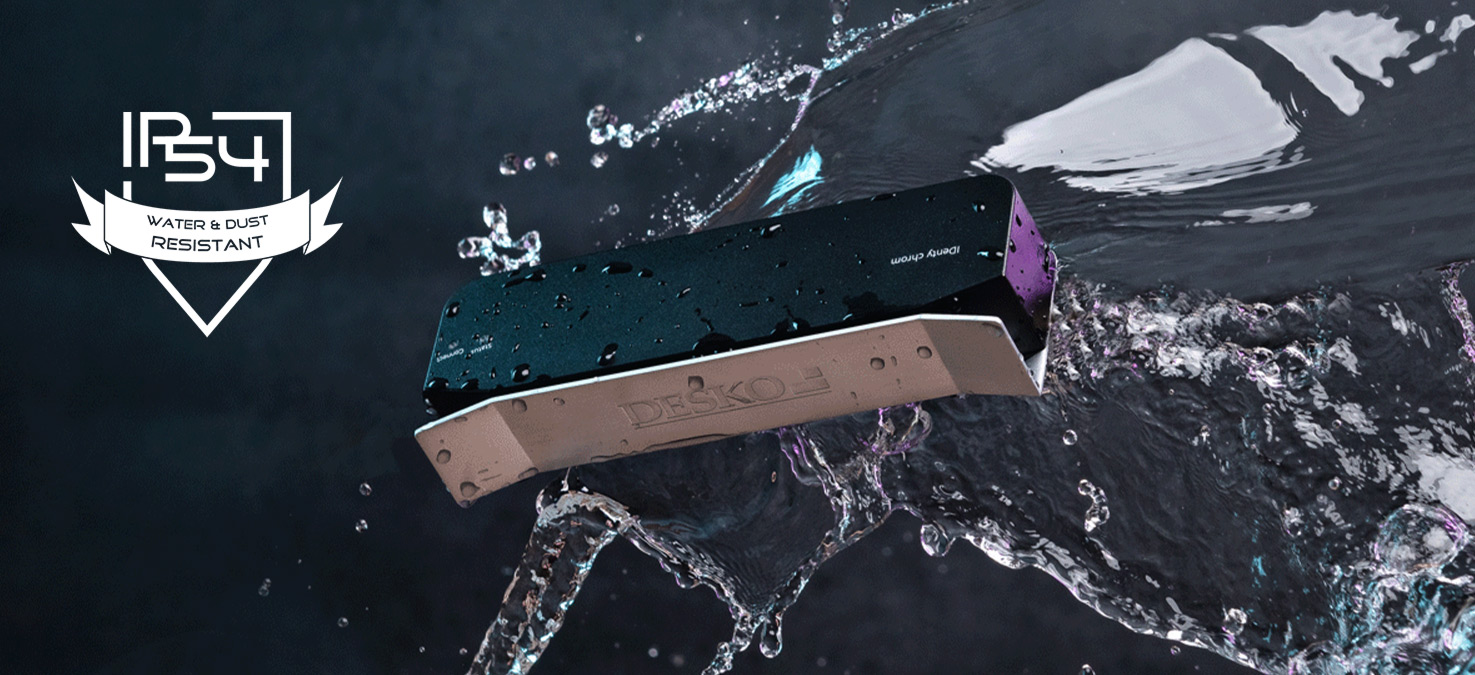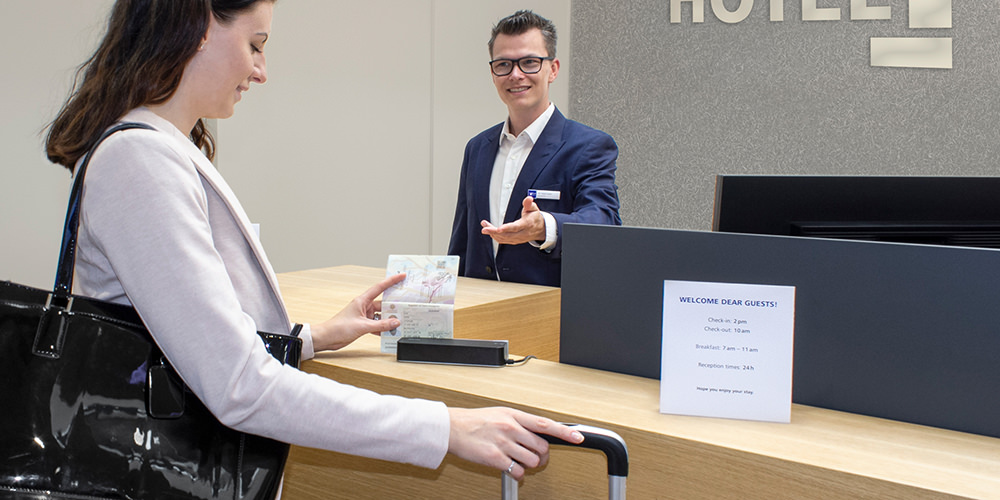 As an optional feature, the reader can be additionally equipped with a magnetic strip reader, for short: MSR, which is also positioned in the swipe slot. This allows you to capture cards with magnetic strips such as bank cards, credit cards or customer cards. The IDenty chrom can be optionally expanded to include a chip card reader and RFID module to read biometric passports.
All readable documents at a glance
Depending on the chosen features, the compact swipe reader can read, save and transfer data from the following documents:
OCR
for the machine-readable zone, e.g. passports, ID cards and visas
Magnetic strip reader
e.g. customer cards and service carts for detecting customer data, frequent flyer cards and credit cards or bank cards
Chip card reader
Chip cards and smart cards such as credit cards and bank cards as well as insurance cards
RFID module
e.g. biometric passports (e-passports)
Video
Discover our flexible document reader in two different version, protected against dust and spraying water in accordance with IP54.
The advantages for you at a glance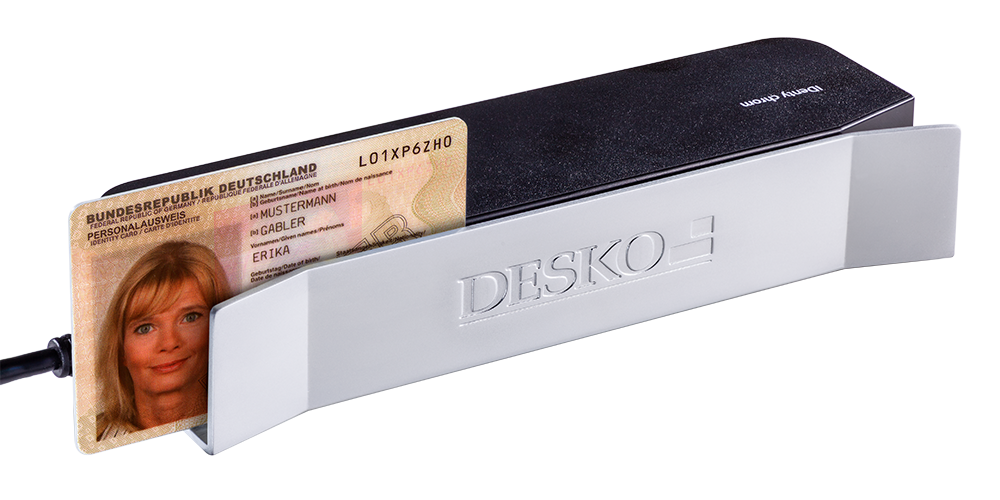 Standard equipment

OCR technology: bi-directional swipe slot for all documents, passports and VISA with machine readable zone (MLZ)
USB bus powered: no additional external power supply required

Optional equipment

Magnetic Stripe Reader (MSR): bi-directional swipe slot for all cards and documents with magnetic stripe; 3-track
RFID module: for reading biometric passports
Chip card reader: chip card module, for reading asynchronous chip cards
Monitor holder

Download
Recommended products
Swipe readers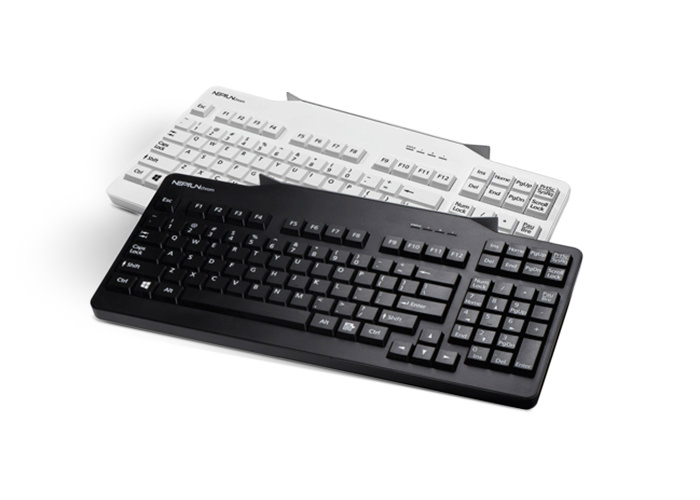 Passport and ID scanner