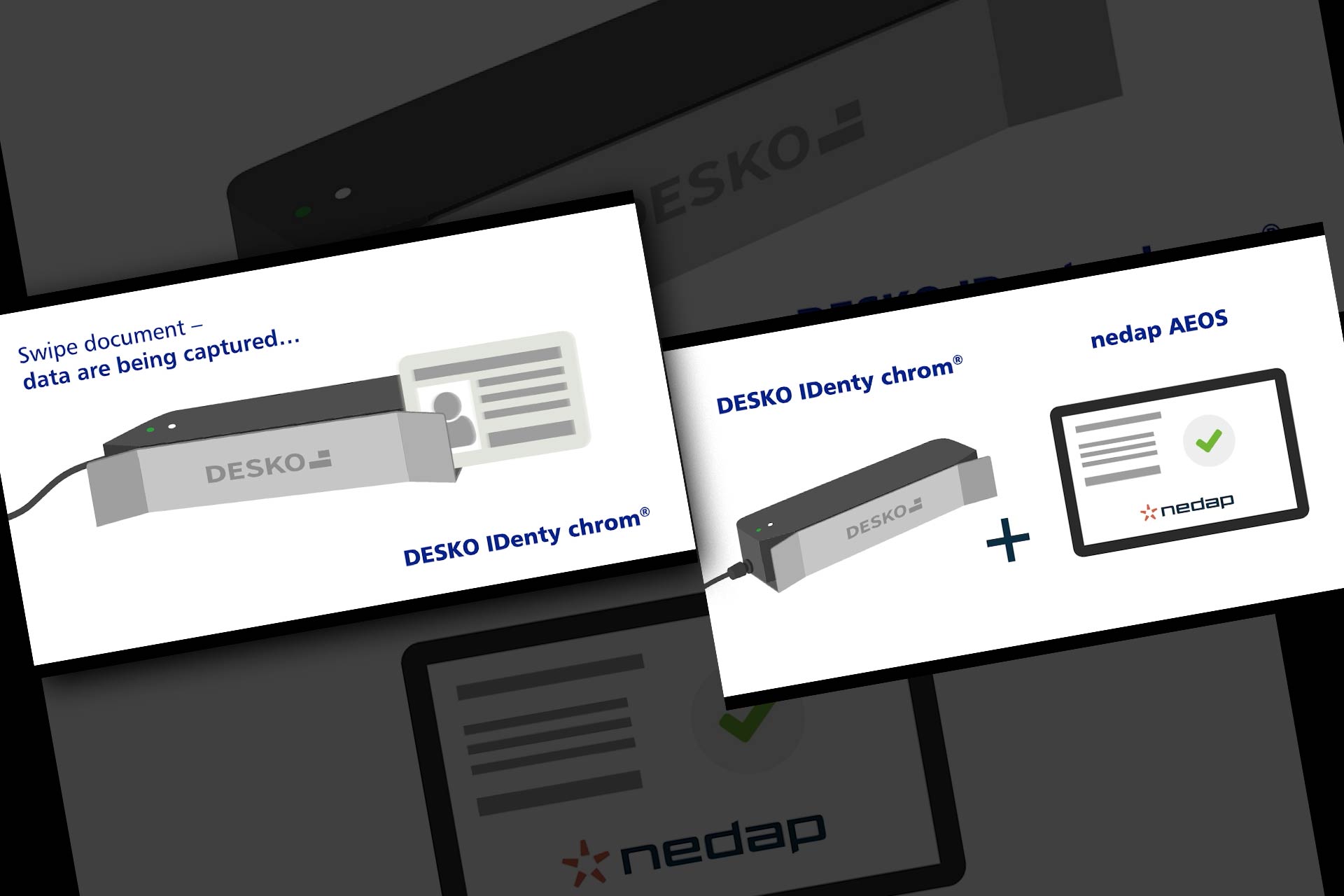 29.06.2023
Plug & Play solution for electronic access control
IDenty chrome and Nedap AEOS system
Simply plug in and go: the flexible plug & play combination of hardware and software allows for the automated capture of personal data from the machine-readable zone (MRZ) of ID cards or passports. Just swipe the document through the reading slot of the IDenty chrom – all required personal data are captured and transferred to the system in a fraction of a second. Manual typing of name, surname, document number etc. is no longer necessary.
Your benefits:
1. Automated capture of all relevant personal data
2. Significant reduction of typing errors
3. Massive streamlining of workflows: MRZ data capture in less than a second
Electronic access control by DESKO and nedap saves time and money and allows more visitors to enter your company building, public facility or event.