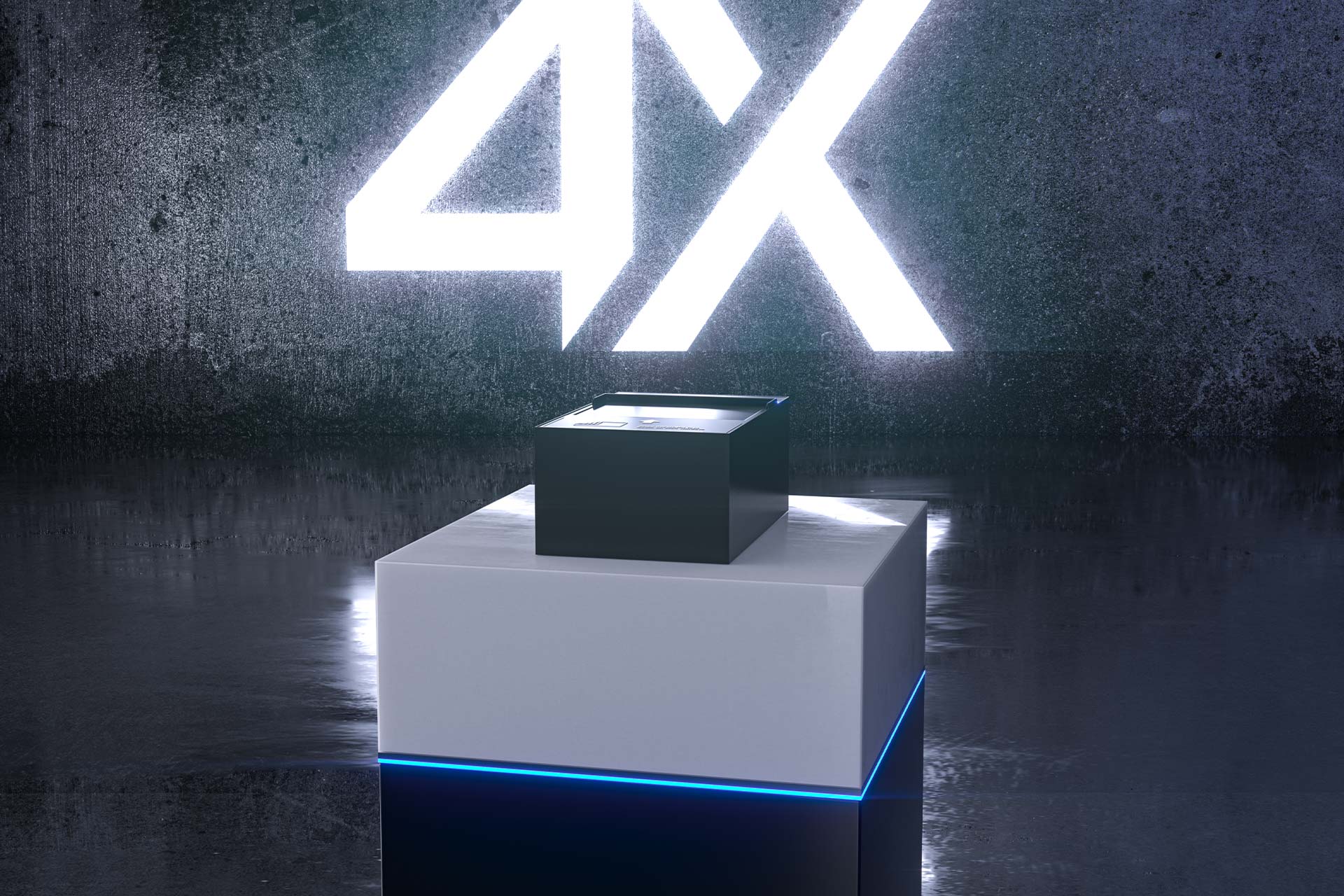 19.10.2022
Product launch: DESKO presents the PENTA Scanner® 4X Cube
Latest generation OEM scanner
First-class PENTA Scanner 4X technology - now available as OEM variant
With the DESKO PENTA Scanner® 4X Cube, DESKO continues the success story of its established OEM product line for installation in self-service applications. The device combines a globally installed housing design that overcomes all size limitations and integration challenges with brand new PENTA Scanner 4X technology.
Even better, even faster and even more efficient - with the PENTA Scanner 4X Cube you are ready for all your document scanning needs. Equipped with first-class scanning technology, the device delivers images with a resolution of up to 900 dpi. Combined with multiple light sources to reveal hidden security features, the PENTA Scanner 4X Cube takes document authentication to a new level of security and enables - together with suitable software - full authentication of the document presented.
As with the PENTA Scanner 4X, the built-in version incorporates a state-of-the-art Image Power Sensor for enhanced image capture and deeper image definition. A high-performance USB 3.0 connection promises a data transfer rate ten times faster. This streamlines workflows and customers can be served faster as a result. In addition, installation of the device is significantly simplified as only one cable is required for data transfer and power supply. An additionally available barcode module ensures fast and efficient reading of 1D/2D barcodes.
Of course, the proven DESKO OCR technology is also built into the new PENTA Scanner 4X Cube. Optionally, further features, for example UV or coaxial light as well as a LAN interface (via Rest API) can be added.
The PENTA Scanner 4X Cube is water and dust protected according to IP54 standard. Together with the tempered glass on the scanning surface, this makes it suitable for permanent use in self-service applications, for example at airports, in the hospitality industry, in retail or in public authorities. Thanks to the proven housing shape, unchanged in size and design, the PENTA Scanner 4X Cube can be integrated into existing installations with little effort.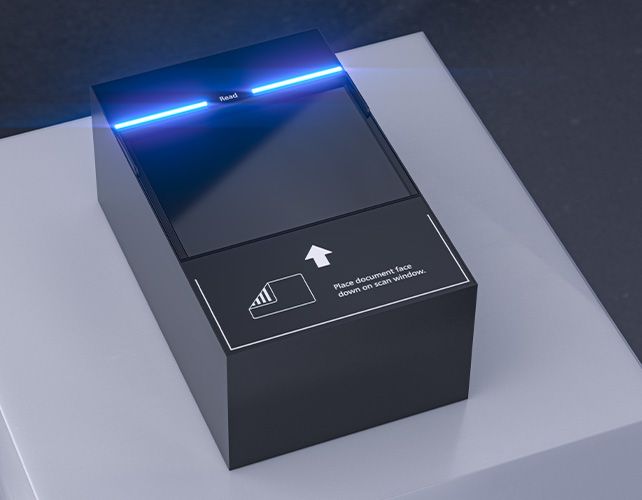 DESKO PENTA Scanner® 4X Cube - four times better:
Resolution up to 900 dpi for excellent image quality under different light sources
Power Sensor for improved image correction
USB powered - USB 3.0 connection for higher data transfer rate and simplified installation
Barcode module for efficient barcode reading (optional)
Other innovative features:
LAN interface via Rest API (optional)
Water and dust protected according to IP54 standard
Compatible with older PENTA Scanner Cube integrations thanks to unchanged housing shape