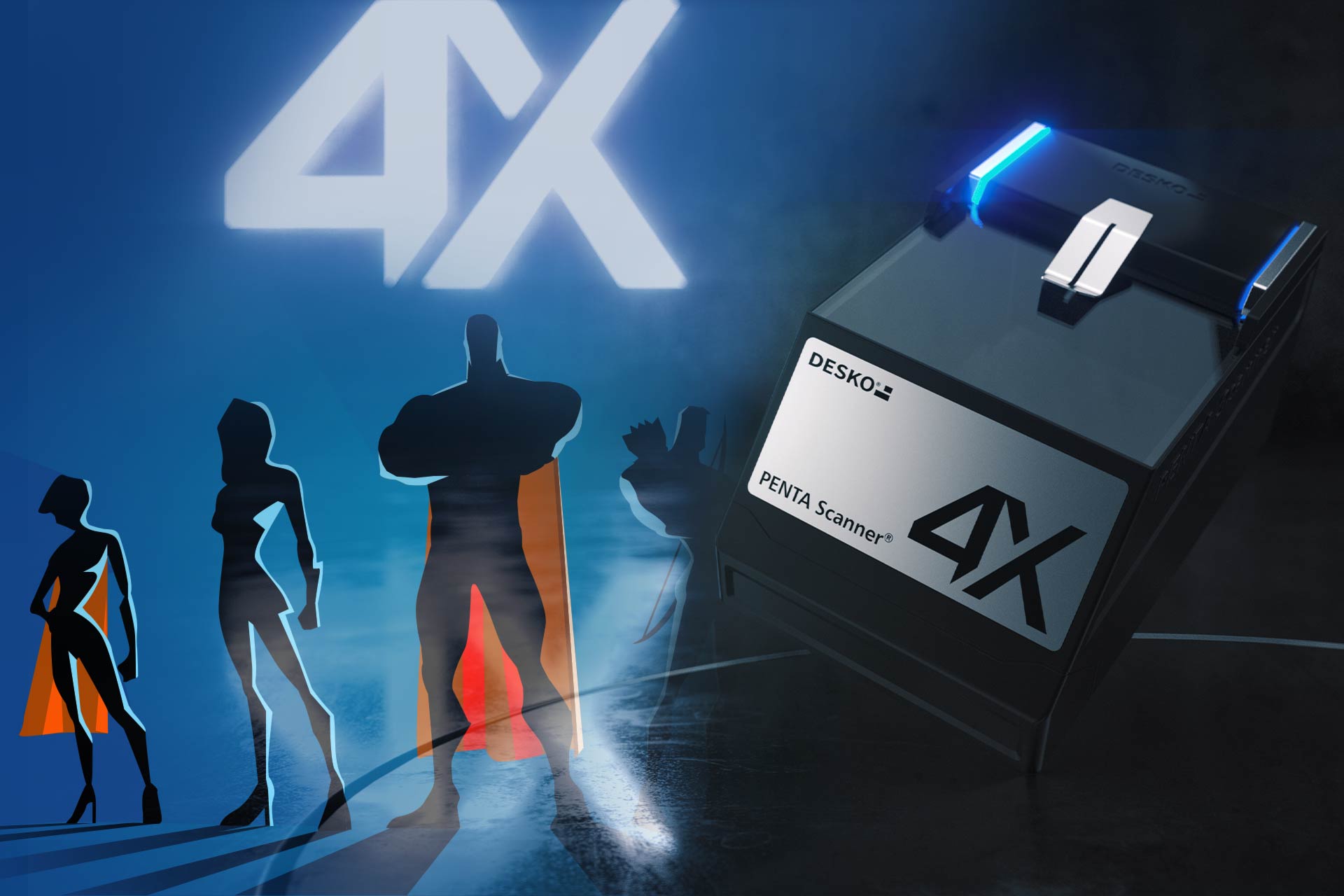 14.01.2022
NEW: DESKO PENTA Scanner® 4X
The fourth dimension of performance
Proven ID scanning quality – four times better
With the DESKO PENTA Scanner® 4X users are technically four steps ahead: the device is by default equipped with high-class scan technology delivering outstanding images with a resolution of up to 900 dpi. DESKO Managing Director, Alexander Zahn:
"A higher resolution reveals details in the printing technology and enables the user to identify abnormalities in the document very quickly allowing for a deep and comprehensive document authentication. With the new PENTA Scanner 4X, a resolution of 900 dpi is standard and even exceeds the official requirements of most law enforcement agencies of 600 dpi. Therefore, we raise document authentication to a new security level."
Besides the enhanced image resolution, three further functional innovations were added to the PENTA Scanner 4X: a state-of-the-art image power sensor allows for an enhanced image capturing and thus a better image definition. An ultra-fast USB 3.0 connection increases the data transfer rate to the application ten times. By that, workflows are streamlined and customers can quickly be processed. To increase usability, the PENTA 4X can additionally be equipped with a document hold clip which facilitates the correct placement of the document and guarantees an easier operation.
For maximum flexibility, the PENTA Scanner 4X is powered by USB 3.0, hence you can operate the device completely independent from an external power supply. Of course, proven DESKO OCR technology is standard with the PENTA 4X. Further options can be added, for instance a UV and coaxial light source which reveal hidden security printings and features to enable the user a complete authentication of the presented ID document.
An additionally available barcode and chip card reader complete the PENTA Scanner functionality making the device an all-in-one ID check solution.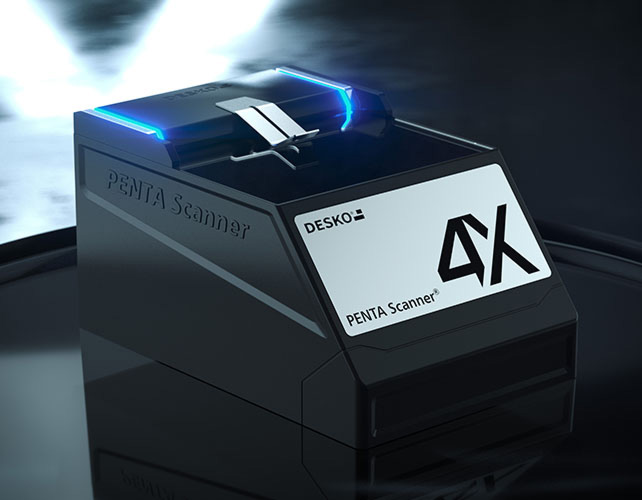 Four times better:
Resolution of up to 900 dpi for outstanding image quality under different light sources
Included power sensors for enhanced image correction
USB 3.0 connection for increased data transfer rate
Document hold clip for intuitive document placement (optional)
And there are even more benefits:
Coaxial light for better image recognition (optional)
LAN interface via Rest API (optional)
Security glass featuring Corning® Gorilla® Glass 3