DESKO PENTA Scanner® 4X (desktop device)
DESKO PENTA Scanner® 4X
Discover the fourth dimension of performance
Discover the fourth dimension of performance with the brand-new DESKO PENTA Scanner® 4X. The evolution of DESKO´s bestseller and class-leading full-page scanner PENTA Scanner® is even better, even faster and even more efficient.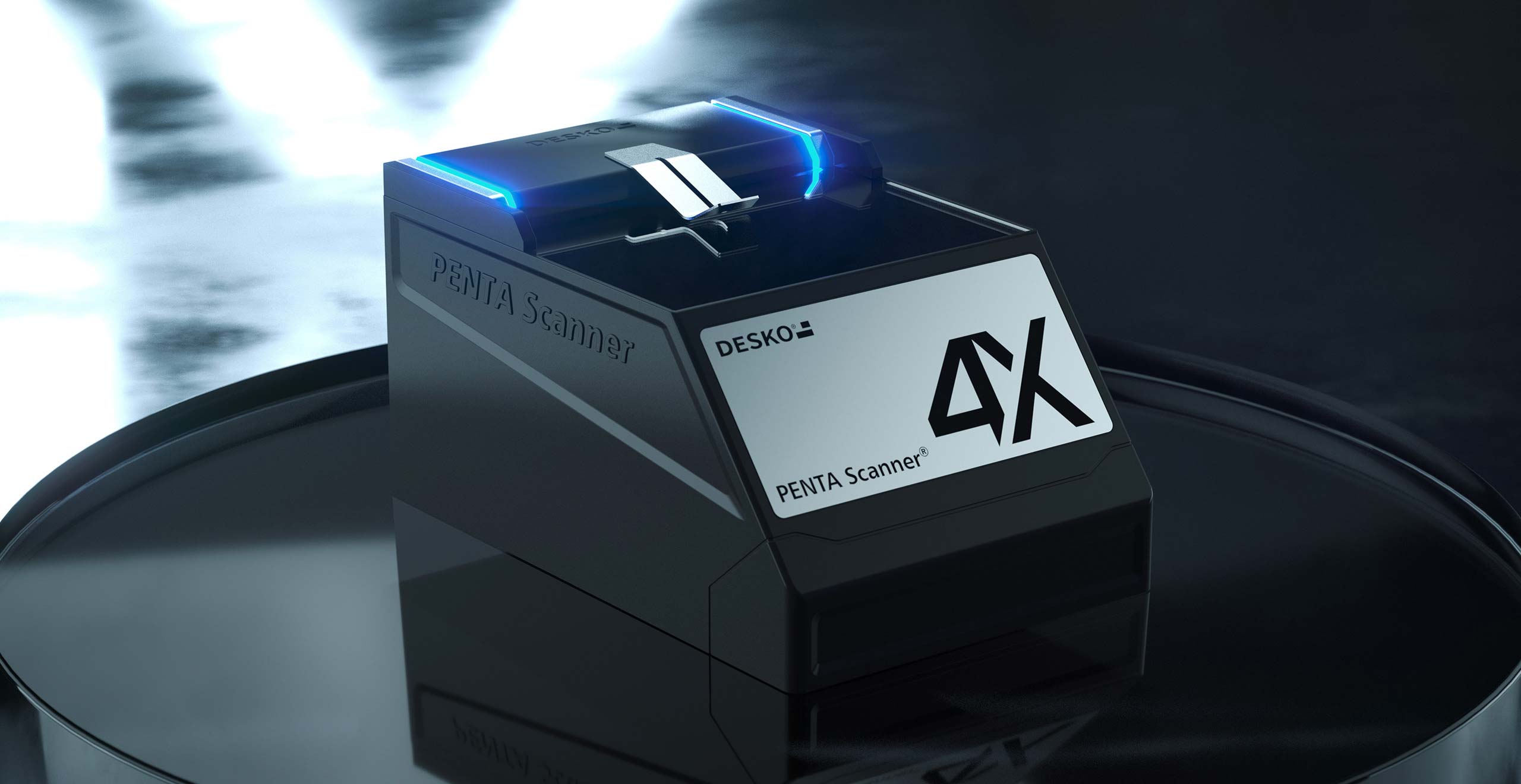 Proven ID scanning quality - four times better!
With the PENTA Scanner® 4X you are technically always one step ahead: its high-class scan technology delivers excellent images with a resolution of up to 900 dpi, which exceeds the official ­requirements most law enforcement agencies of 600 dpi and therefore raises document authentication to the next security level. Included power sensors ensure an enhanced image ­correction and thus a better image definition.
4X - the best PENTA Scanner ever
A super-fast USB 3.0 connection speeds up your workflows by increasing the data transfer rate to your application ten times. To enhance usability, the PENTA Scanner 4X can be equipped with an ­additional document hold clip which allows for an improved document ­guidance and an easier operation. Furthermore, the PENTA Scanner 4X is USB-powered for IR, VIS, UV and RFID reading – hence you can work completely independent from an external power supply.
Of course, the PENTA Scanner 4X is by default equipped with ­proven DESKO OCR technology to reliably capture all data from the machine-readable (MRZ) and visual zone. Additional features are available, so you can set up your PENTA Scanner 4X according to your ­individual needs: a UV light and a coaxial light source, for example, reveal hidden security printings and features and enable a complete ID document authentication.
Further options include a chip card reader as well as an RFID module to complete the extensive functionality of the PENTA Scanner 4X.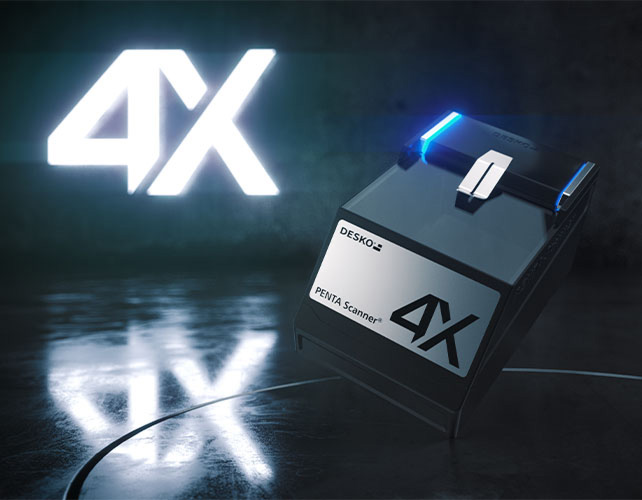 Improve your document review with the DESKO PENTA Scanner® in the following application areas ... and many other industries
Authorities
Police and border control
Banks and insurances
Health and care
Renting
Lawyers and notaries
Business and trade
Gambling
Best seller with best equipment
The PENTA Scanner 4X is a versatile ID and passport scanner that delivers accurate reading results of data from a wide range of documents, such as IDs, passports, driver's licenses, smart cards and many more. As part of the flexible PENTA platform solution, the 4X can be extended with various functions and reading options, according to the customer's requirements.
Machine-readable zone
Visible zone
Barcode
Chip
eIDs via RFID or NFC
Compact, reliable and user-friendly
In addition to the classic desktop version, the PENTA Scanner 4X is also available as a built-in device. It offers the full range of PENTA functions and can be easily integrated into self-service solutions such as eGates, kiosks or counters.
Since its launch, several hundred thousand devices are in use all over the world, making the PENTA family the best-selling DESKO product. The PENTA Scanner is very well established in the travel sector and has been continuously developed further. It now supports customers in all areas where reliable identity verification is central, including police, authorities, banks, insurance companies and many more.
The advantages for you at a glance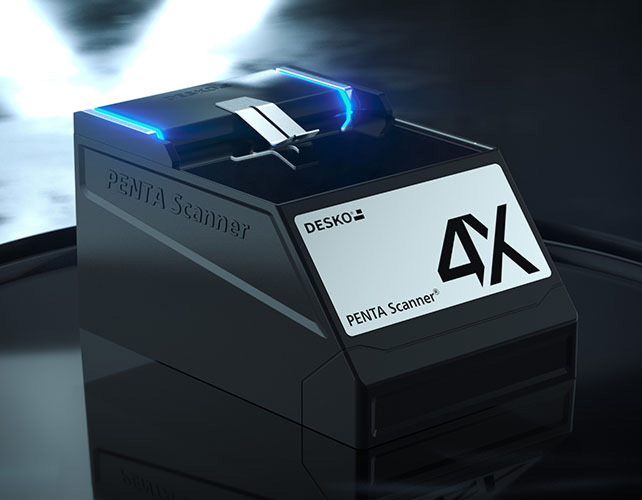 Standard equipment

OCR technology for reading the machine-readable zone (MLZ) for documents, such as ID cards, passports, passports
Light sources: infrared (IR), visible light (VIS) and ultraviolet light (UV)
Safety glass on scan area
SDK Features: Learn more here.

Optional equipment

Barcode reader: For scanning 1D and 2D barcodes on paper and digital displays (smart watches, smartphones, tablets), e.g. boarding passes and tickets
RFID module: To read biometric passports
China ID reading module: An integrated RFID module specifically for reading Chinese IDs
Chip card reader: For reading smart cards such as credit and debit cards
SAM: Integrated Secure Access Module specifically for reading SAM cards

Download