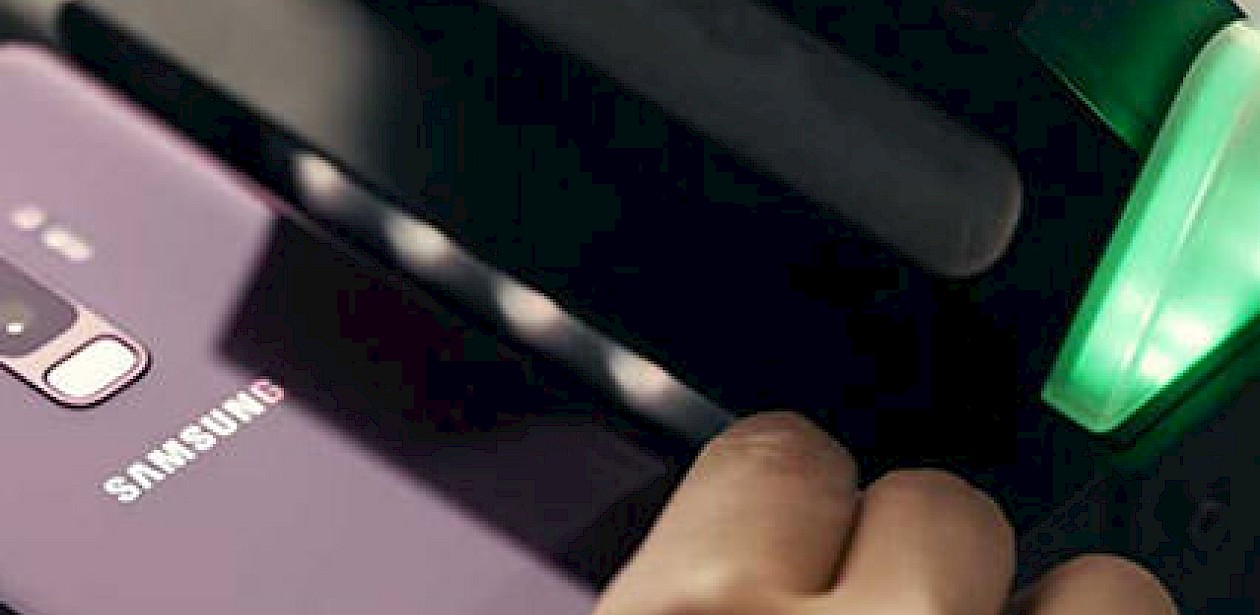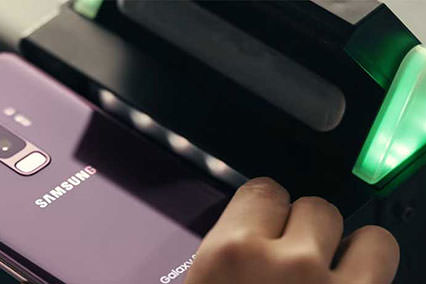 21.08.2018
PENTA Scanner featured in new Samsung TV ad "Moving On"
Our PENTA Scanner makes an appearance in the latest video ad from Samsung US.
Our PENTA Scanner is the secret star of the new Samsung TV ad "Moving On", in which the company advertises the new S9 smartphone. In this ad, which is being broadcast in the USA, the smartphone manufacturer Samsung finds an amusing way to mock its competitors.
The PENTA Scanner is visible in a scene right at the start of the ad, where it is used at a replicated TSA control point in an airport. A passenger holds her smartphone up to the scanner so it can check the barcode of her electronic boarding pass.
Reading barcodes is just one of the many functions of the PENTA Scanner: If you would like to learn about the other features of this versatile device, visit our product page: