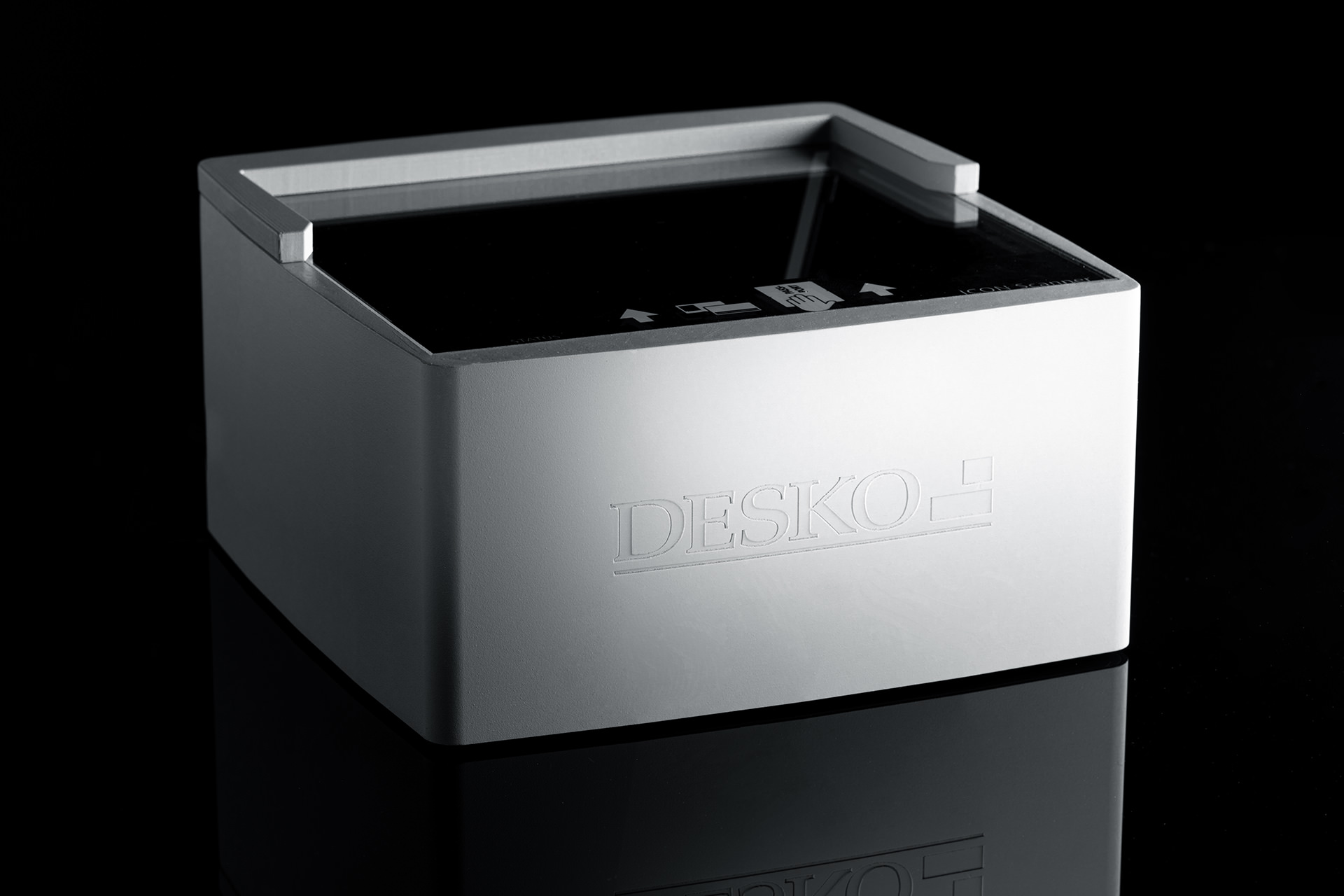 03.07.2020
Successful product launch
Launching innovative products on the market in the middle of a global crisis is not an easy task. All the more reason to celebrate the strong market introduction of the new DESKO ICON scanner.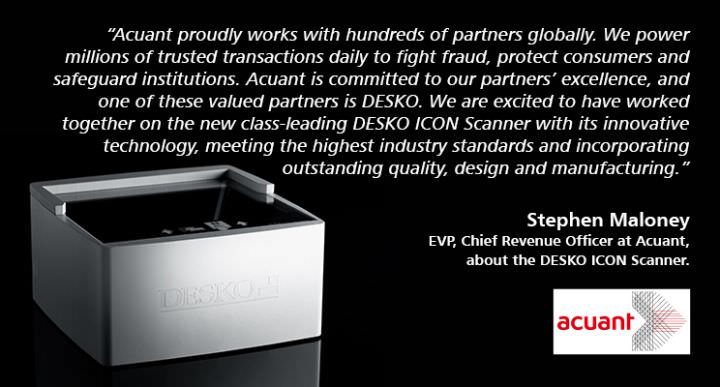 Partners and resellers celebrate the success of the new ICON Scanner together with DESKO
DESKO seems to be filling a gap with its brand-new ICON Scanner. Immediately after the product launch, the ICON was already generating ideal demand. This is confirmed by the feedback from partners. This includes longtime companions like the software company Acuant.
Stephen Maloney, Acuant (EVP, Chief Revenue Officer) is excited:
"Acuant is proud to work together with hundreds of partners worldwide. Each day, we facilitate millions of trustworthy transactions to fight fraud and protect consumers and institutions. Acuant is committed to ensuring excellence in its partners, and one of our valued partners is DESKO. We are thrilled to have collaborated on the new DESKO ICON scanner, a top-class example of innovative technology which meets the strictest industry standards and demonstrates excellent quality of design and manufacturing."
The American company Acuant is one of the leading providers of identity verification software solutions worldwide.