DESKO BGR 504 pro
High-performance, rapid boarding gate reader
International airlines rely on the high-performance DESKO BGR 504 pro to make the boarding process as convenient as possible for passengers and crew. Efficiency, speed and user-friendliness are the hallmark of this tried-and-tested boarding gate reader. With its extra-large scan window, the scanner reliably captures all barcodes and QR codes from paper tickets and e-tickets. Whether in counters or self-service boarding applications – the scanner's flat, compact design allows for seamless integration into your system. Boarding has never been easier!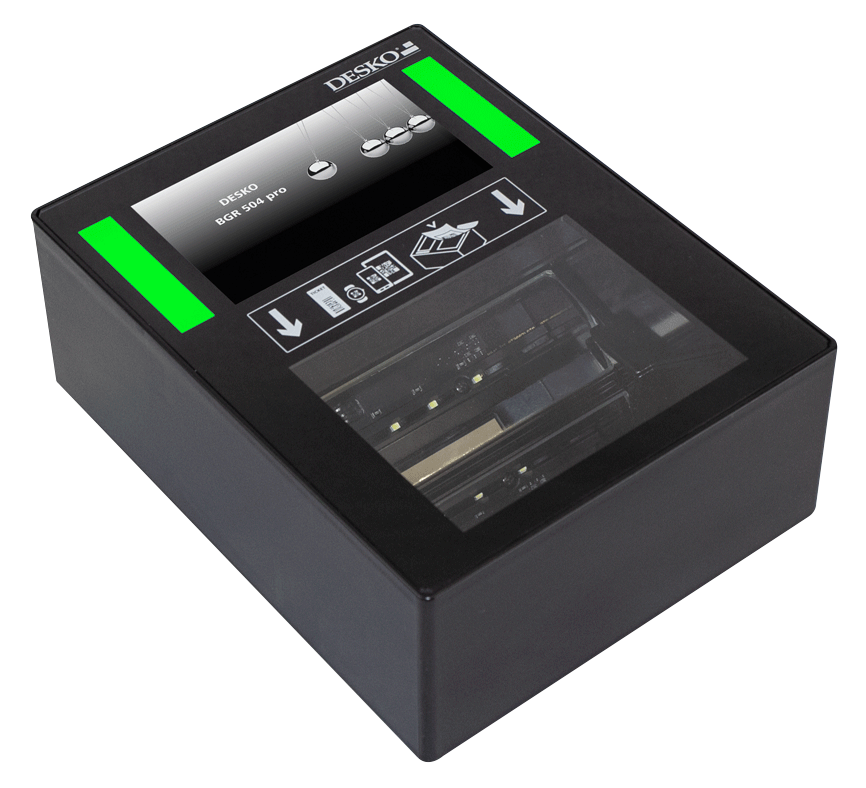 Reliable high-speed boarding gate reader
The high-performance BGR 504 pro with a large LCD display is based on proven DESKO scanning technology and achieves extremely rapid reading results. The device is not merely suited for capturing barcodes on printed boarding passes and airplane tickets, but also for scanning electronic tickets on smartphones, smart watches and tablets – and contactless at that.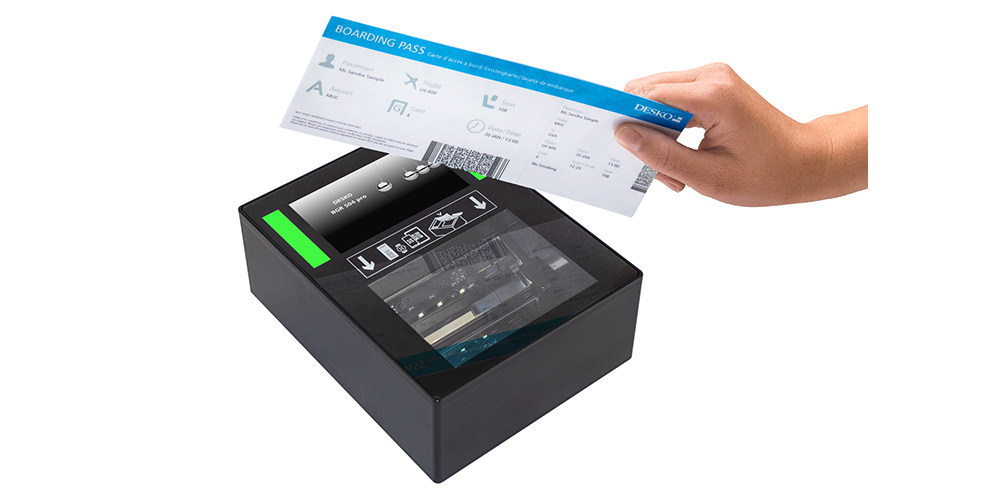 For future challenges such as contactless scanning of tickets via NFC, you can already obtain the BGR 504 pro with an optional NFC module today. Its sturdy construction with extra-hardened glass ensures a particularly long service life for the device even for demanding self-service applications.
Video
Scanning barcodes can be this fast, easy and efficient. Discover all the advantages of our BGR 504 pro boarding gate reader!
Go or no-go
Visual and auditory user feedback
One decisive advantage of our boarding gate reader is its remarkable ease of use. This is due in part to the large scanning area, rapid barcode capture and multicolor display. Thanks to its wide viewing angle, this facilitates communication between control staff and passengers. The full graphics display guides the scanning process and shows the status, results and individual graphics in an easily visible format.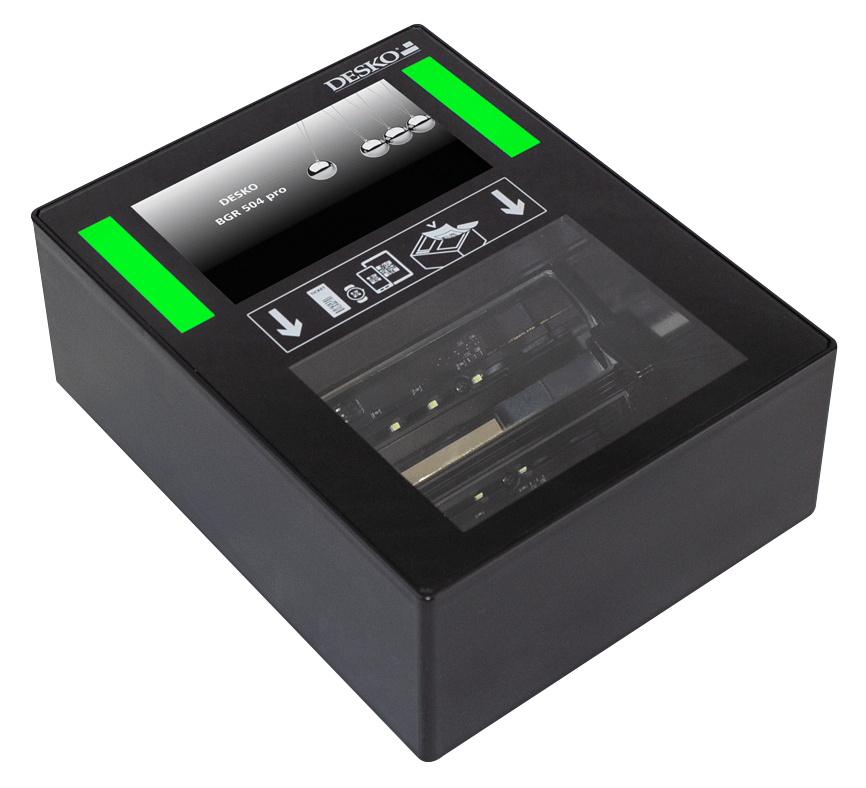 But the LCD display is not the only form of feedback:
Lateral multicolor LEDs for clear Go feedback (green) or a No-Go signal (red)
Buzzer with adjustable volume for auditory feedback
The next generation of the boarding gate reader by DESKO
Like all DESKO scanners, the BGR 504 pro offers compact dimensions that are adapted to the particular spatial conditions for airport use. Thanks to its ease of operation, the innovative boarding gate reader is an ideal application for fast and smooth boarding, raising the international standard for self-service boarding gates.

The advantages for you at a glance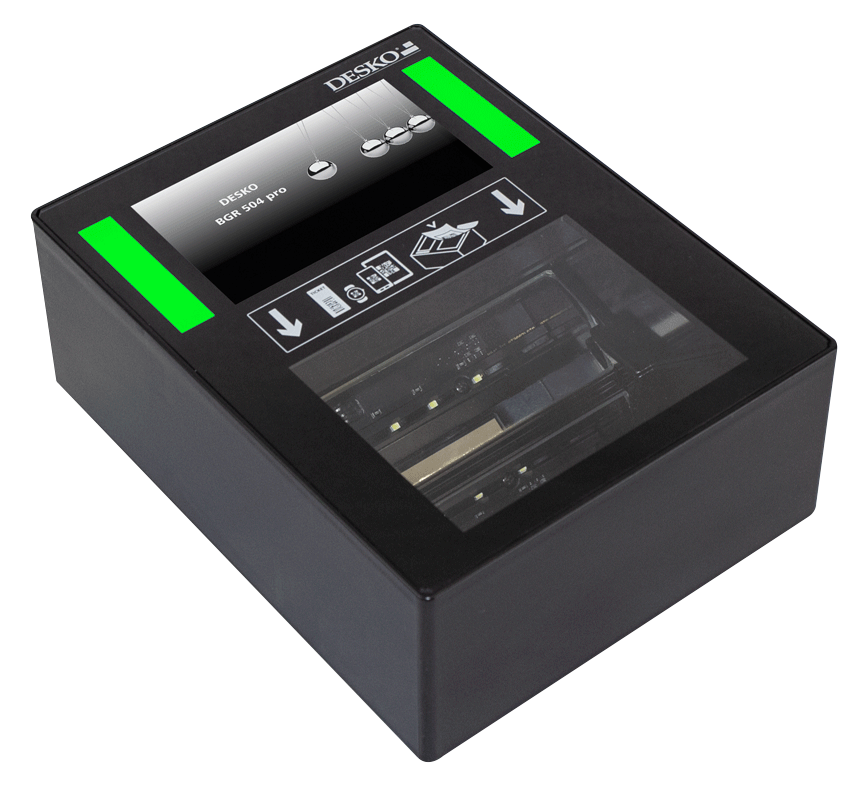 Standard equipment

Barcode reader: For scanning 1D and 2D barcodes and QR codes on paper and digital displays (smart watches, smartphones, tablets), supports boarding passes from all airlines

Optional equipment

NFC module: For contactless scanning, for example boarding passes
China ID reading module: Integrated RFID module specifically for scanning Chinese IDs
Rechargeable battery: Up to 12 hours battery life

Download

You can find more information in our data sheet. Download now!

DESKO BGR 504 pro (pdf, 574.2 kB)
Recommended products
Barcode scanner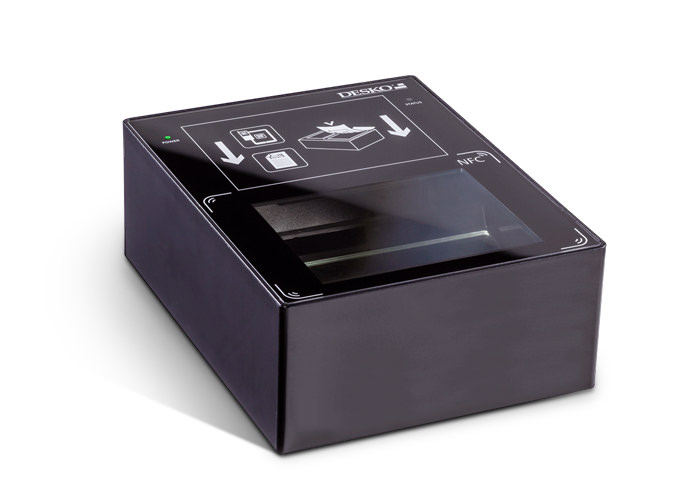 Passport and ID scanner