DESKO ID Document Authentication
DESKO ID Document Authentication
Efficient combination of technology and software
For security controls, scanning and reading ID cards and other biometric documents is just the first step. Detailed authentication based on criteria such as checksum, document validity and various forensic tests under visible, infrared and UV light is the perfect addition to our DESKO scanners. The combination of hardware and software enables secure, detailed and reliable inspection of ID documents, highly improving all security controls. 
We work together with the leading security software companies worldwide to deliver you the latest and most effective testing package for ID documents.
All solutions are based on comparison with an extensive document library that includes ID samples from around the world. In addition to testing criteria such as ICAO conformity, checksum, document validity or minimum age, our package goes above and beyond simple inspection to full ID authentication including forensic tests such as VIS, IR, UV pattern recognition. It is also possible to carry out various cross checks, for example machine-readable data vs. biometric data (chip) or visible data vs. machine-readable data. 
All information can be saved and displayed again for further processing or future inspection in accordance with internal company regulations or statutory regulations. Our testing package for ID documents is perfectly suited for a range of different applications such as police and security controls, border controls, immigration controls and anywhere where ID checks have to be carried out.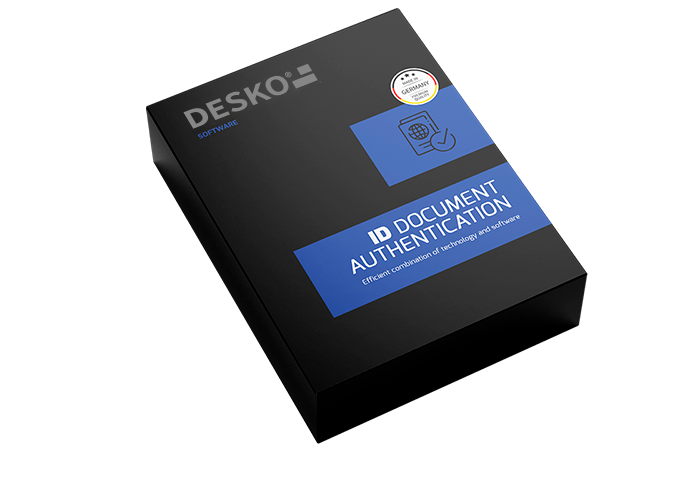 Perfect support for challenging tasks
Are you looking for software that helps you verify ID cards, passports and driver's licenses in seconds? You want the best possible authentication of ID documents? Our DESKO ID Document Authentication includes third-party software solutions for securely checking and verifying ID and travel documents. These softwares support documents from over 100 countries - from passports and ID cards to biometric documents, driver's licenses, military ID cards and more.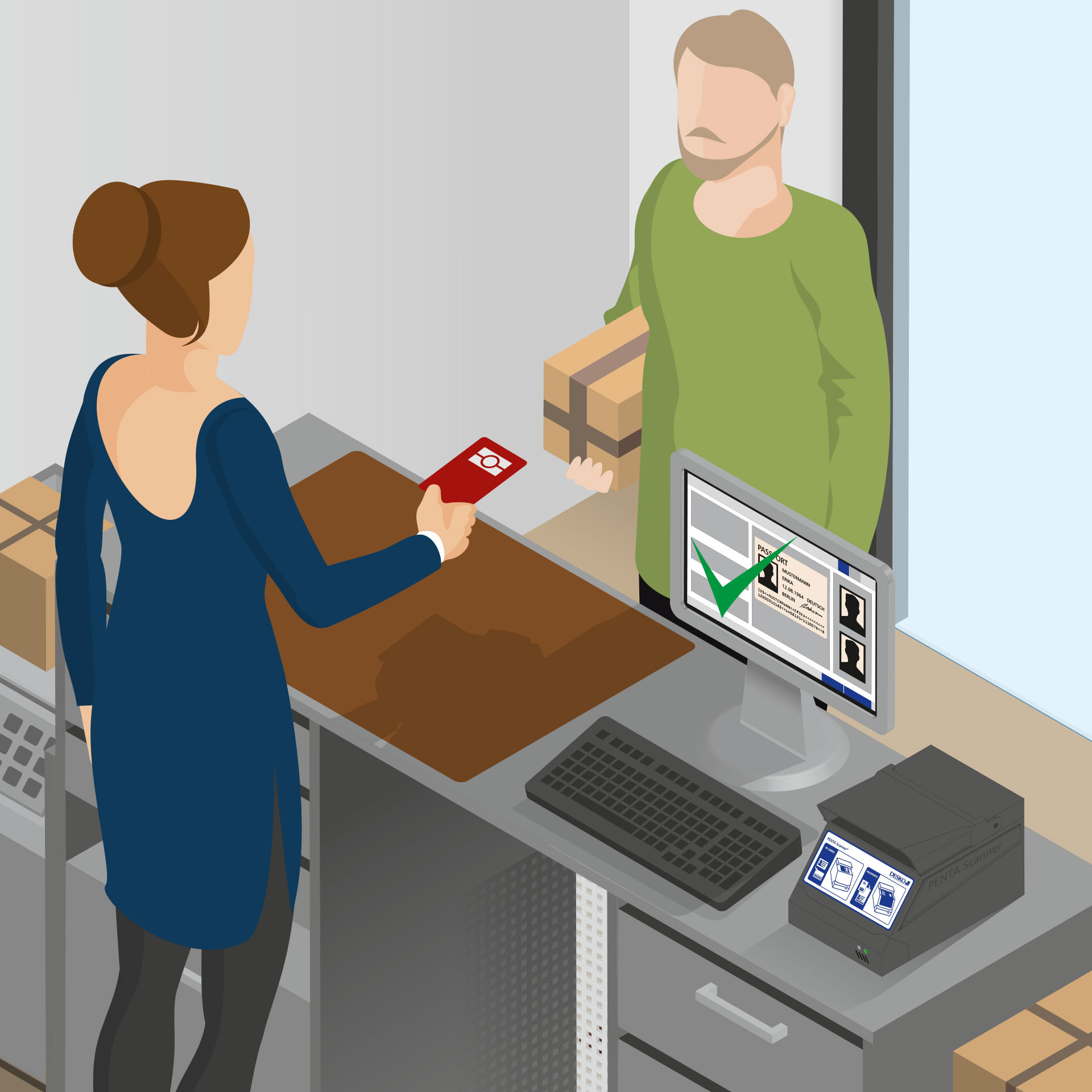 In combination with our tried-and-tested DESKO PENTA Scanner® featuring the latest scanning technology and security software from globally leading partner companies, ID Document Authentication is suited for extensive identity and ID checks in numerous areas of application. Our DESKO PENTA Scanner® enables you to prepare high-resolution scans of IDs, passports etc. The high-quality scans are transferred to the security software to carry out a detailed inspection.
Whether for security controls, ID checks or optimized Know Your Customer processes, the powerful combination of hardware and software allows you to capture, inspect and analyze data from national and international documents. Our ID Document Authentication package is thus an impressive, perfect solution for numerous areas of application where secure identity verification is required: for example, in the area of immigration, border control and daily police work, but also in the fight against identity theft and money laundering for banks, insurance companies, businesses and for gambling.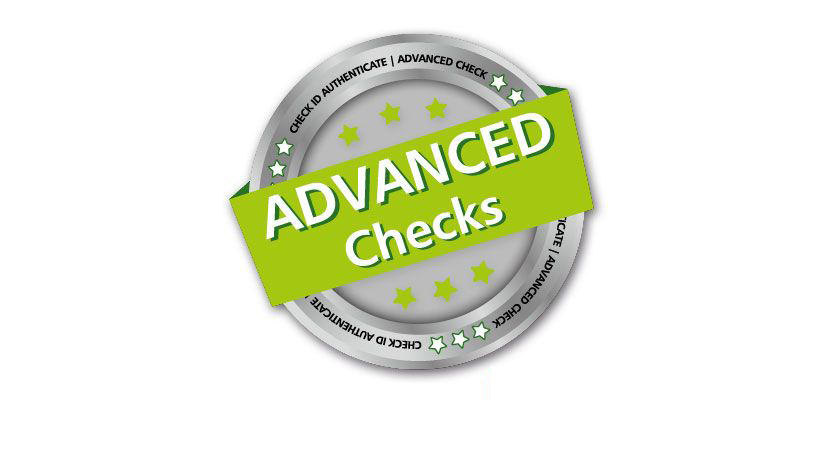 Reliable ID control
for many sectors
Want to be absolutely sure that an ID submitted at border control is authentic? As a financial service provider, do you need reassurance before carrying out a large transaction that the person sitting in front of you is actually who they say they are? Would you like to check every ID for authenticity before handing over the keys to one of your rental cars? Prevent fraud and protect your property. Our tool offers security in many sectors and is successfully applied in the following areas, for example:
The advantages for you at a glance
Easy authentication of ID documents
Ideal for numerous sectors and applications
Secure protection against identity theft
Compliance with all statutory requirements
Highly efficient, accelerated work processes
User-friendly software-solutions
Proven partners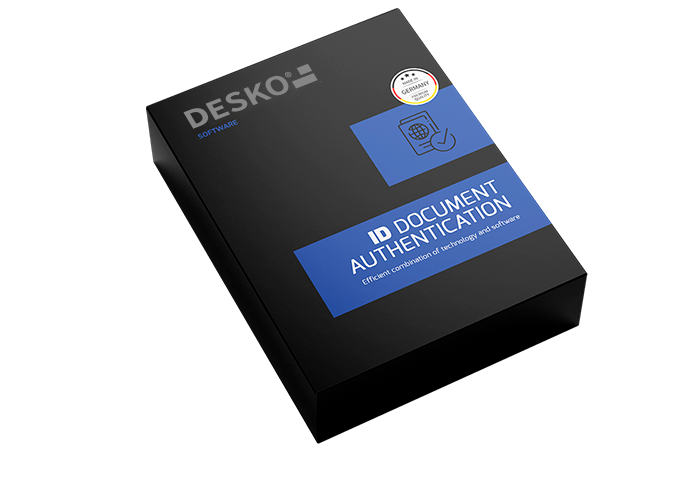 Application

Reading: The software reads ID documents and captures data from the machine-readable zone (MRZ), the visible zone (VIZ) and the chip on biometric documents.
Checking: Based on the MRZ, ID cards are checked against specific parameters such as age, ICAO conformity and document validity.
Authentication: The software tool carries out a full authentication of the document based on the specific security characteristics of each ID document.
Report: Detailed results for each security characteristics and an initial classification of the document's authenticity are immediately displayed to the user.

Result

Extended checks
Preliminary classification
Recommendation displayed to the user based on pre-defined rules

Download