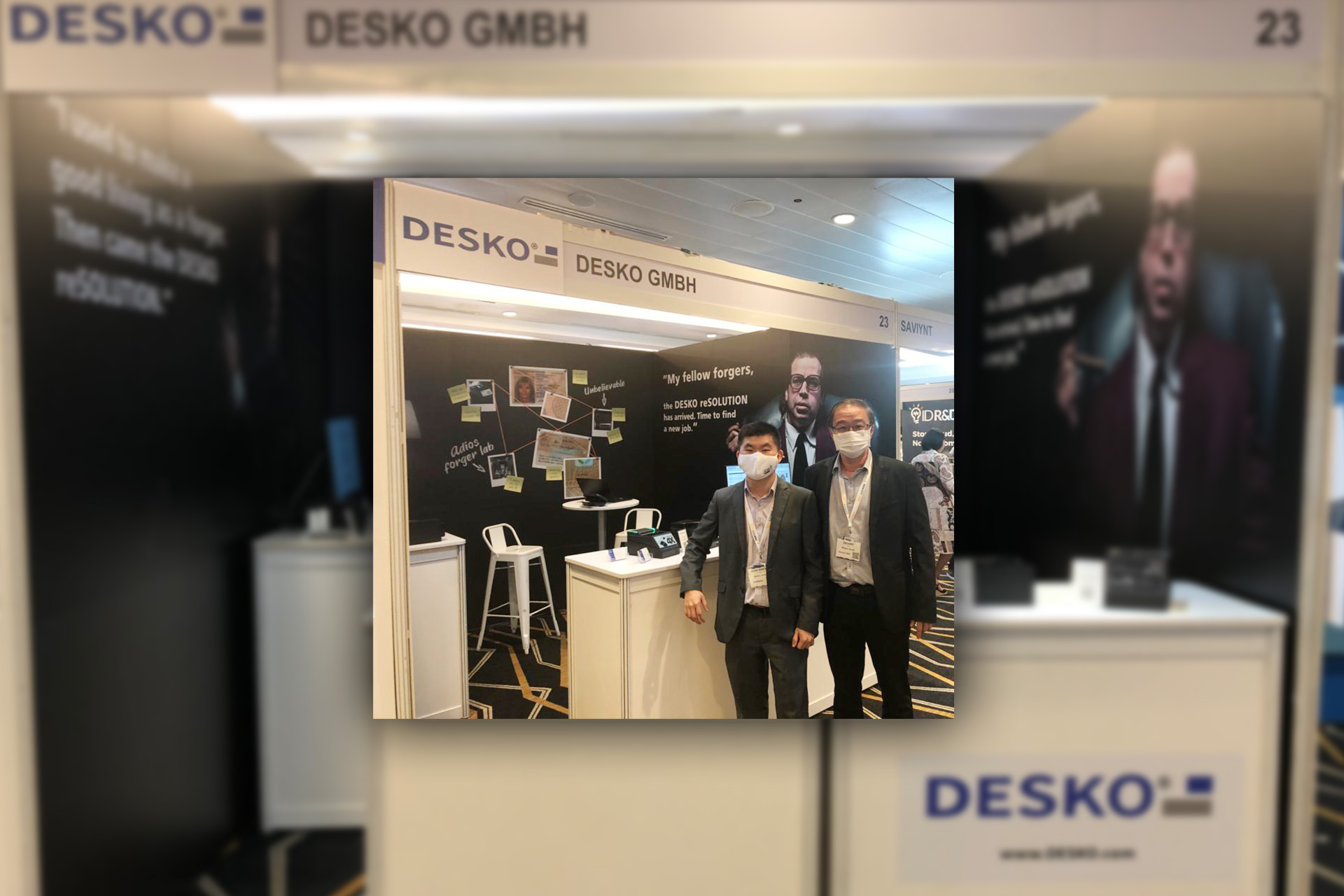 08.09.2022
Identity Week Asia in Singapore 2022 - Thank you for visiting the DESKO booth.
A heartfelt "thank you" for the inspiring exchange at Identity Week Asia 2022
The second exhibition of the "Identity Week" is one of the most important exhibitions in Asia with focus on identity management, document security and innovative authentication technologies. For us, this trade fair and conference is an important date in the trade fair calendar. It provides an ideal forum for presenting our latest hardware and software solutions for credential verification and identity management. At the same time, we gain ideas for the further development of our solutions and new projects through the lively exchange with experts from all areas.
Show highlight at our booth was the brand new ID-1 GO, a scanner for documents in credit card format with forensic resolution of 1300 dpi. We also showed the versatile PENTA Scanner 4X - the latest generation of the proven PENTA scanner platform with first-class scanning technology!
Let's continue our conversations at our booth at Identity Week America in Washington, October 4-5, 2022. We look forward to seeing you there.