DESKO PENTA Scanner® Block
DESKO PENTA Scanner® Block
Reliable document scanner as a desktop device, for installation or as an independent complete solution with integrated PC
Whether in the tourism industry, in contract management for businesses, banks and insurance companies or for rentals of cars, trucks, motorcycles or bicycles – there is a wide range of sectors that require secure identity verification. The DESKO PENTA Scanner® Block is the perfect solution for reliable ID control. Equipped with the tried-and-tested OCR technology, it captures data from the machine-readable zone (MRZ) and visual inspection zone (VIZ) of IDs, passports and driver's licenses. An optional barcode reader for reading barcodes on paper, smartphones and tables can supplement the equipped functions. The PENTA Scanner Block is available in two versions: the standard device for desktop, counter or installation, and the version with integrated PC as a stand-alone terminal. As a result, the PENTA Scanner Block offers you maximum flexibility for ID verification.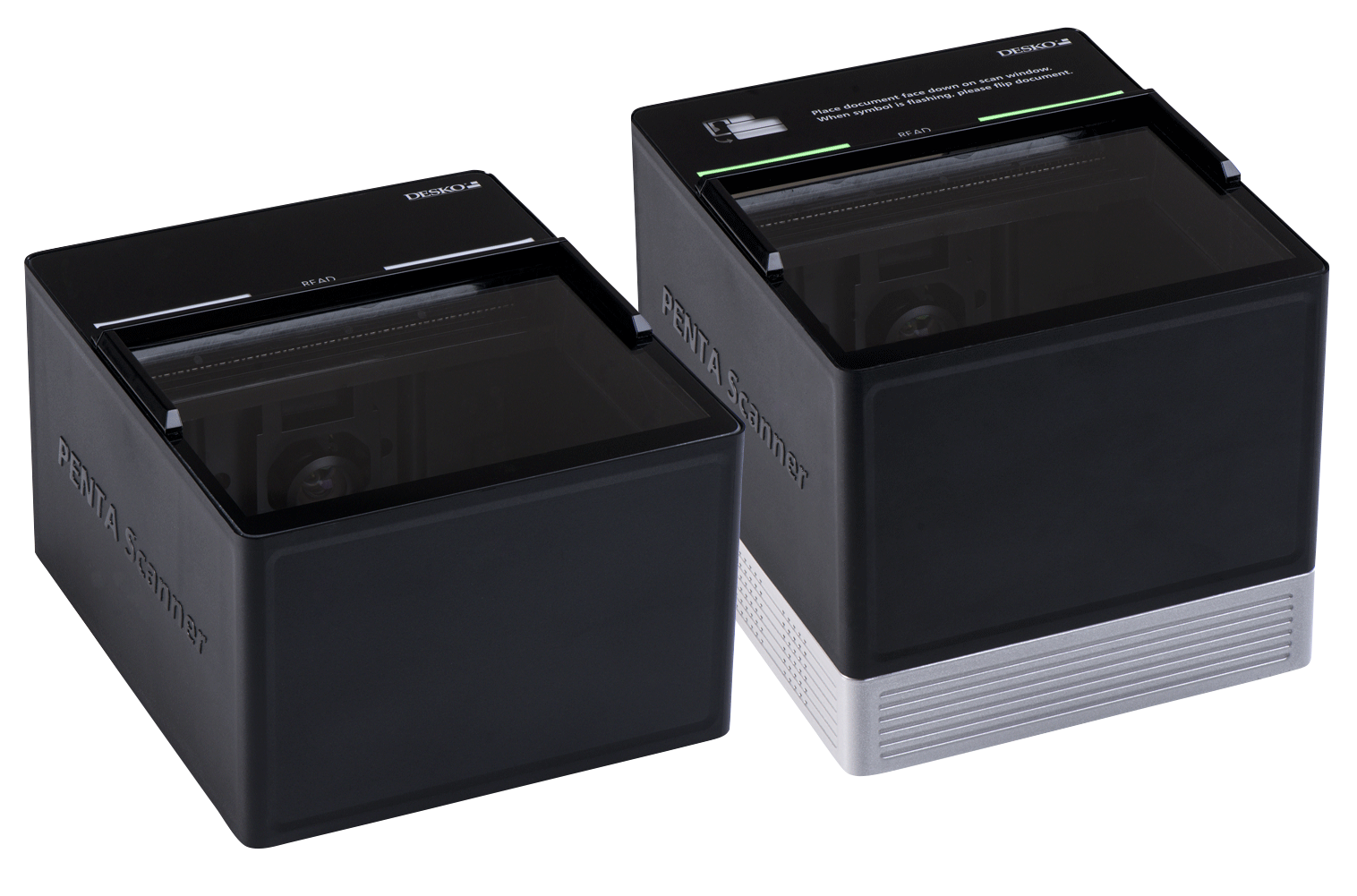 Automated ID control with authentication
Use the PENTA Scanner Block for secure authentication of ID documents. The device is compatible with DESKO software solutions for document verification as well as the authentication software of other providers. Install the testing software directly on the integrated PC or – for the OEM version – with the connected application and reliably verify the authenticity of ID documents such as ID cards and passports in a matter of seconds. Scans and image data verification are based on the application of two or three light sources to guarantee excellent scan results. This powerful combination of technology and software guarantees maximum security for ID control – and effectively protects you against identity theft.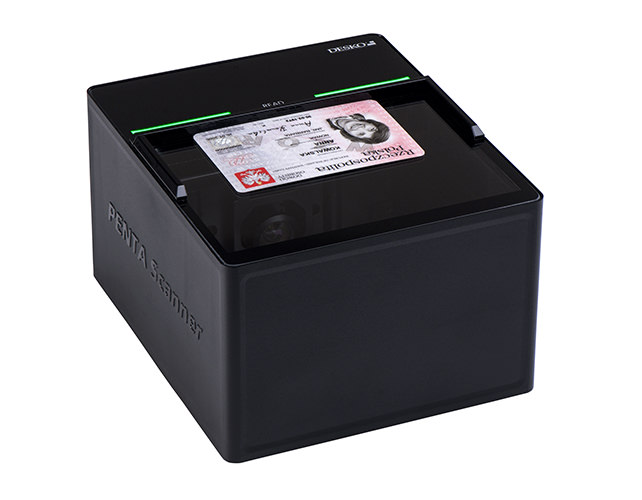 Compact design and user-oriented handling
The full-page scanner is equipped with multi-color LEDs that give direct feedback about the status and testing result. This optical feedback and an extra-large scan window ensure that the scanner is intuitive and user-friendly. Another marked advantage is the compact size of the PENTA Scanner Block. Both versions occupy a small space. Both the standard version and the version with an integrated PC require minimal amounts of space. As a stand-alone solution with PC, the PENTA Scanner Block fits easily into constricted working environments and is therefore suitable even for narrow counters and reception areas. The OEM model can be integrated into even the smallest kiosks and counters.
Video
The PENTA Scanner Block is the perfect solution for automated electronic ID control. Whether a stand-alone all-in-one solution or an installation model – discover the potential to optimize your processes by changing to the DESKO PENTA platform with its wide variety of devices.
The advantages for you at a glance
Two versions: stand-alone complete solution with integrated PC or desktop and installation device possible
Automated detection of IDs, digital vaccination certificates, driver's licenses and other identity documents
High-resolution images with a resolution of up to 500 dpi
Powerful reader of barcodes (optional) on paper and digital displays
Intuitive and user-friendly
LEDs for clear feedback on status and testing results
Extra-large scan area
Compact design, ideal for limited working areas
Scratch-proof safety glass