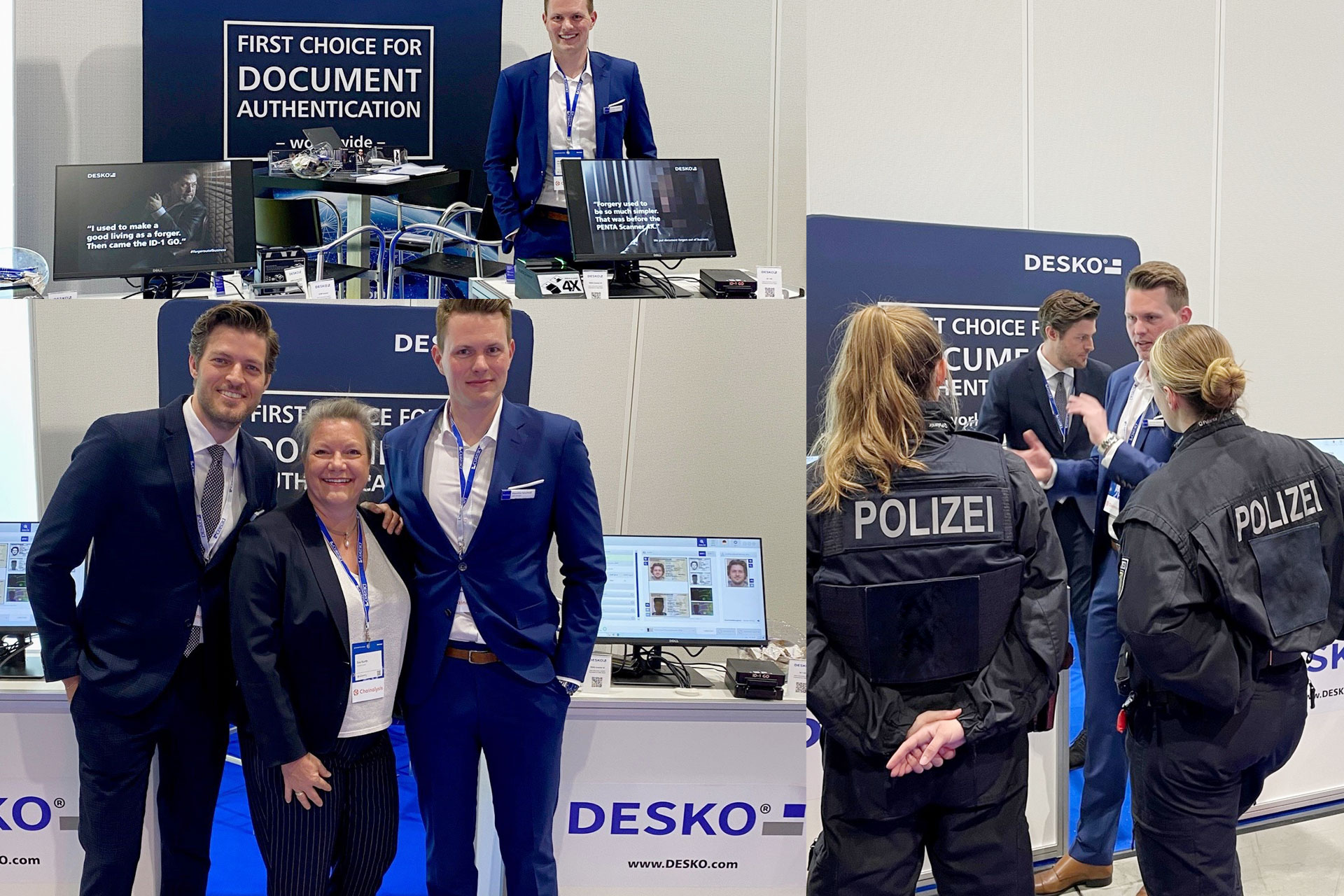 05.05.2023
Our fourth appearance at the European Police Congress is over
A big thank you for visiting the DESKO booth.
The European Police Congress in Berlin is an important event in our trade show calendar. The largest conference for internal security in the European Union serves as a forum and meeting place for representatives of politics, border protection, intelligence services, governments and industry.
For us, the congress offers the ideal opportunity to present our wide range of solutions for identity verification at border control, in the police sector or in authorities to an international audience of experts. This year's product presentation focused on our ID-1 GO, the first ID-1 scanner with forensic image resolution, and the PENTA Scanner 4X Cube, an efficient ID scanner optimized for installation in OEM applications.
We would like to thank all the people who visited our stand for the great interest and the stimulating conversations we had.