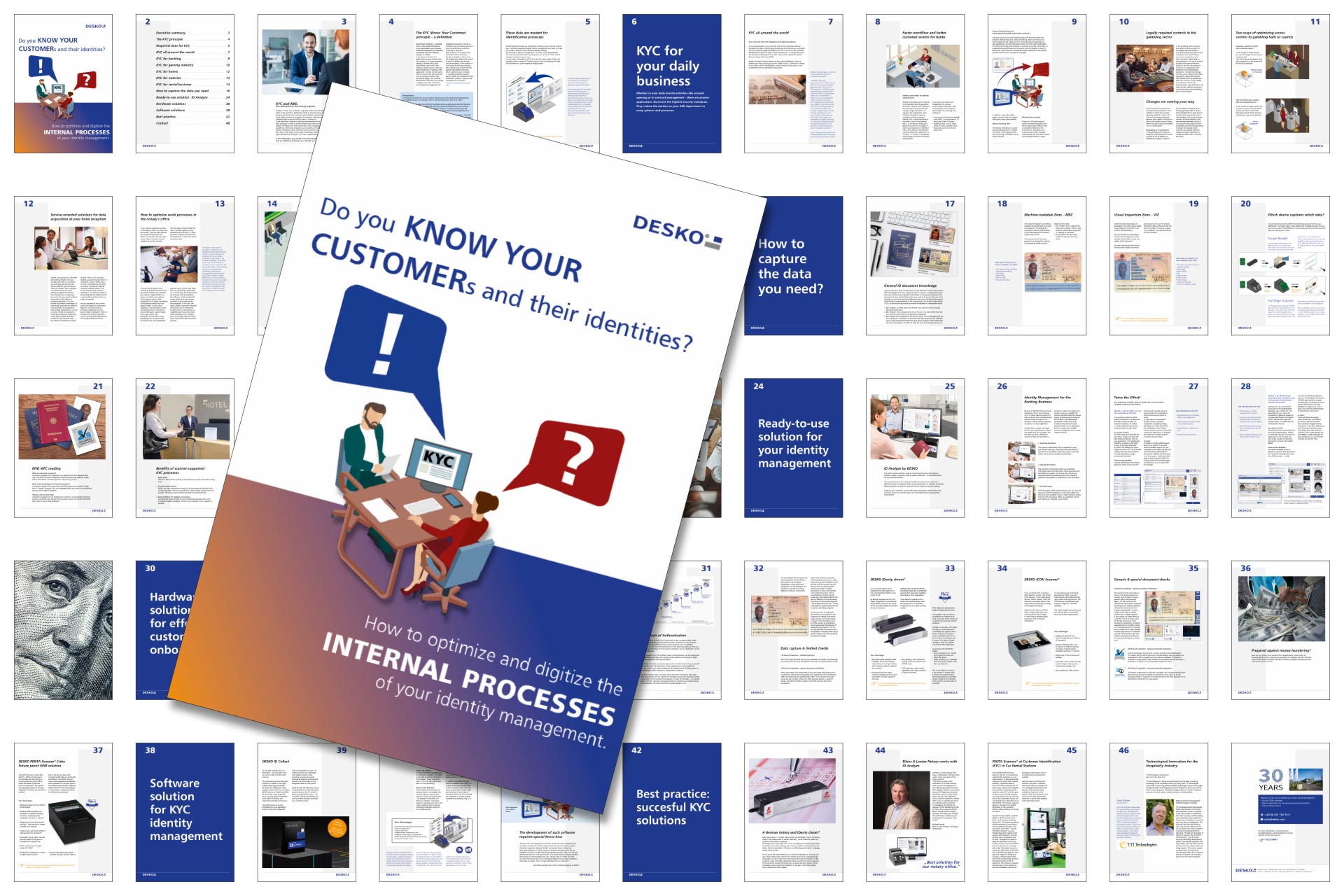 25.04.2022
Request whitepaper: 48 pages of concentrated know-how on Know Your Customer (KYC) principle
KYC - Know Your Customer. Optimized and digitalized processes of your internal identity management
Request our new whitepaper! KYC (Know Your Customer) is an important part of the compliance management in many industries, including banking, rental, notaries and gaming. Clearly and securely establishing the identity of customers is a key element of the legally prescribed KYC principle to prevent fraud and money laundering and protect businesses from harm. However, reliable verification of customer identity is a time-consuming and cost-intensive issue.
We want to support you in this process: our flexibly adaptable hardware and software solutions help you to quickly and accurately verify customer identity and comply with all legal requirements. Protect your business from identity fraud and loss with our electronic solutions for identity verification.
You want to deepen your knowledge of KYC? Get 48 pages of concentrated know-how! All you have to do to get your free copy is send an email to desko@desko.de.