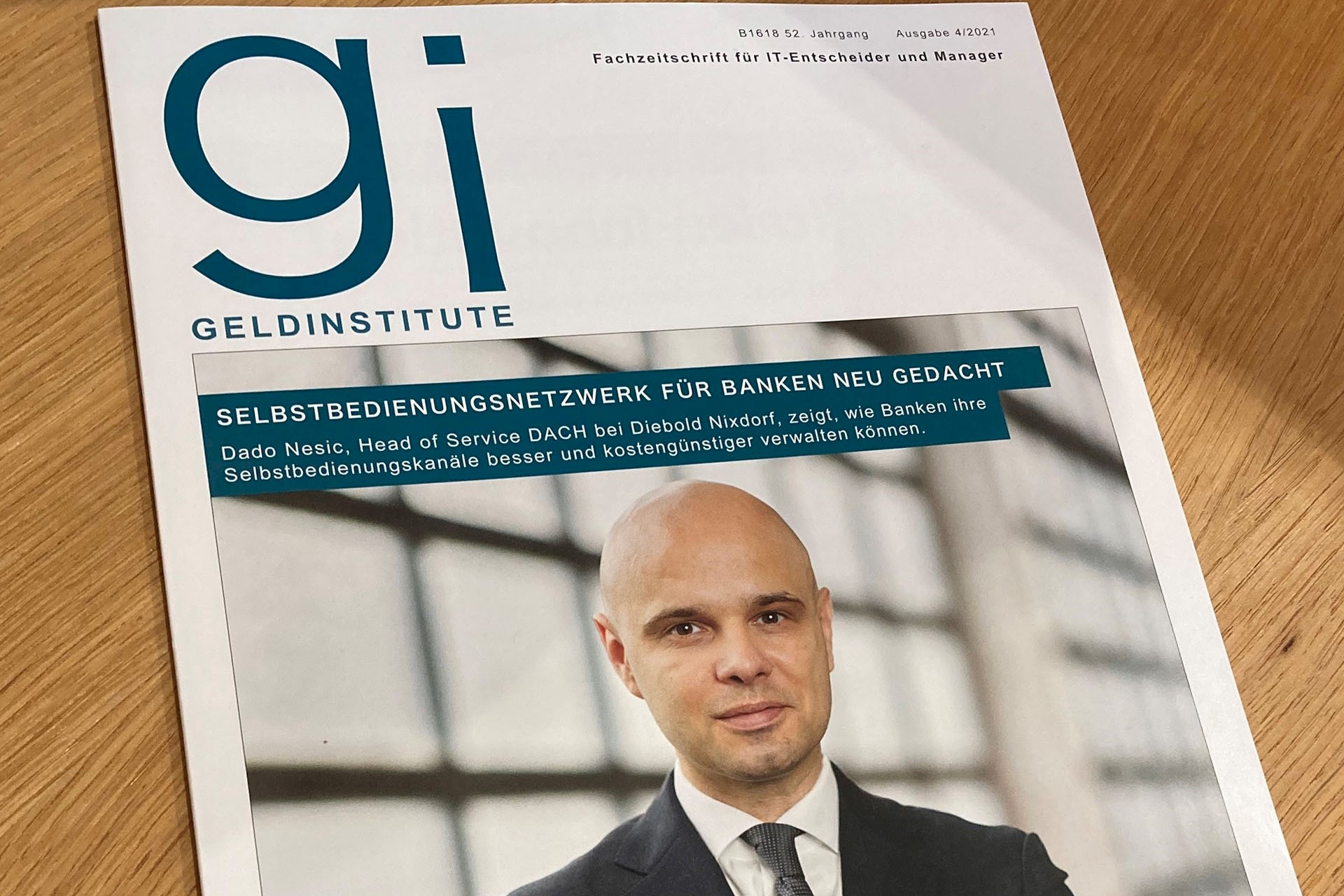 22.09.2021
"We help banks prevent fraud."
Interview with Alexander Zahn: The DESKO managing director talked to the banking magazine "gi geldinstitute" about fraud prevention in the banking sector and explained how DESKO products make an important contribution here.
DESKO is a reliable partner when it comes to the verification of identity documents. And exactly this verification is a central element of many transactions in the banking sector. Especially our DESKO PENTA Scanner® fulfills all requirements for a complete data capture and document verification and thus makes it easy to meet the applicable KYC requirements.
In an interview with the banking magazine "gi Geldinstitute", Alexander Zahn talks in detail about the challenges of document verification and how DESKO products help to solve them.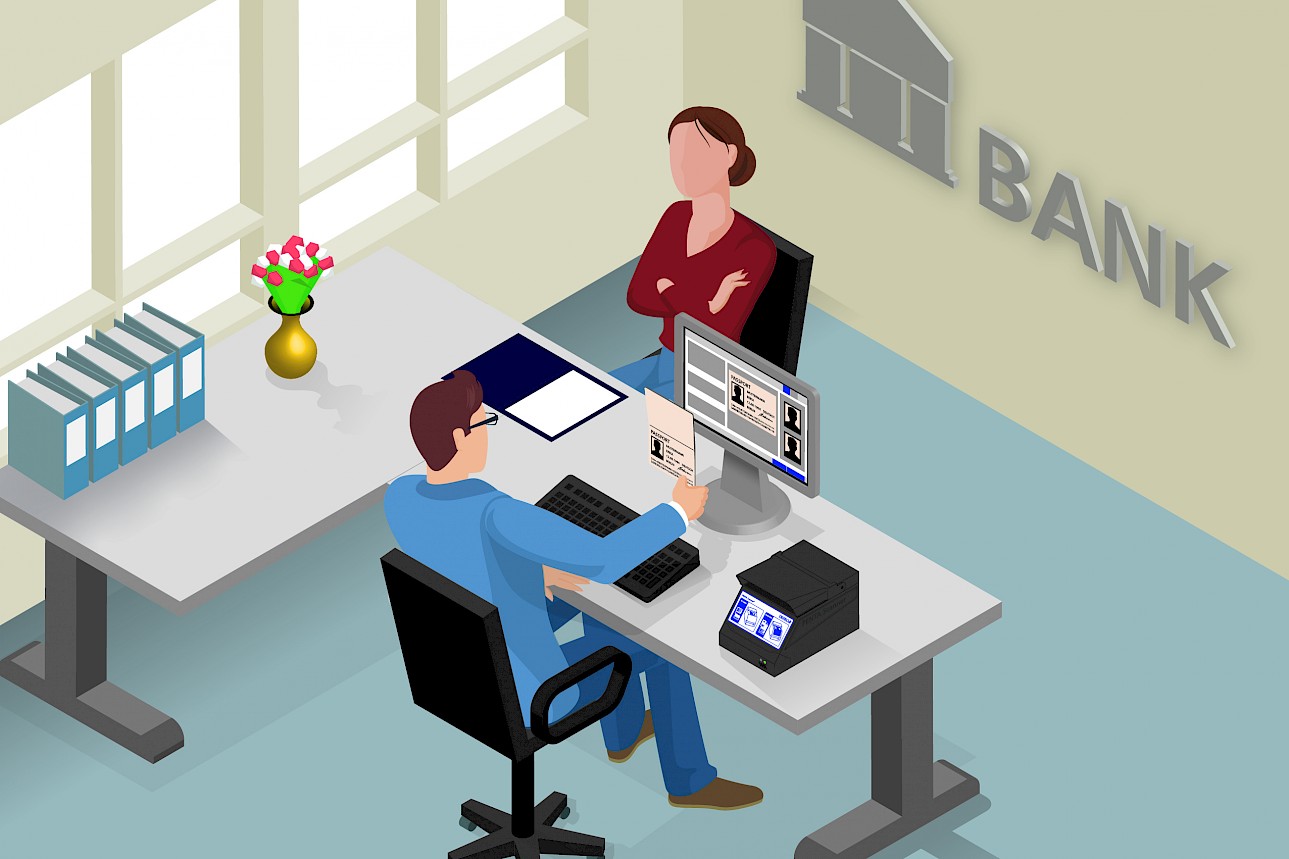 Within the framework of the KYC (Know Your Customer) Policy or as part of the onboarding process, the special scanners of the Bayreuth-based company are increasingly requested by banks. Alexander Zahn, Managing Director of Desko, answered a few questions about this and explained what a scanner can do in terms of fraud prevention - and what a cell phone or laptop camera cannot.
DESKO - the company name is an acronym of the terms data, input, systems and concepts - is a family-run, Upper Franconian company. The 30-year history began with the development of magnetic stripe readers for the banking sector, and in the following years the product range and application areas were continuously developed. In the last years DESKO was mainly active in the government and travel sector with its products. The scanners are used to authenticate international identity documents at borders and airports. Banks benefit from this know-how because the data capture from the documents and - in combination with appropriate software - the authentication is implemented at a high level, but very user-friendly.
Mr. Zahn, your company produces and develops hardware solutions for automated data capture and document verification. Which products from your portfolio are intended for use in the banking sector?
Alexander Zahn: We are concentrating on specific product solutions that have proven their worth, for example, in checking IDs at international borders. First and foremost, there is the DESKO PENTA Scanner. This is a so-called full-page scanner, i.e. a device with which you can read international IDs as well as passports, visas, driver's licenses and more. And then we combine that with the right software: with the help of the ID Collect software, you can transfer the read data directly into forms, customer files and contracts in your system. This saves time, optimizes workflows and reduces the error rate in data entry. Finally, ID Analyze also lets you analyze and verify the ID card presented. These modules for data capture and authentication are already established in the rental car industry. The requirements and processes are quite comparable to those in bank branches.
In which areas?
Zahn: Reliable control of proof of identity is an important security guarantor for banks. Regardless of whether customers want to open an account, carry out a large transaction or sign a loan agreement - in each of these processes, the customer's identity must be verified with a valid identification document. And we deliver the right solution for this.
What features make your devices particularly suitable for use in bank branches?
Zahn: Even for the trained eye, it is not easy to distinguish a genuine ID card from a forgery. A mere visual inspection is therefore often not sufficient. Our scanners for identification efficiently assist in this task - naturally in compliance with all legal and company-internal requirements. They are easy to operate and deliver results that are comprehensible even to non-experts. Without much training, anyone in the bank can verify a document without being an expert. Those who want to delve deeper into document knowledge can, of course, benefit from our international expertise and take advantage of our training courses.
What benefits can bank branches achieve by using your products?
Zahn: For financial service providers such as insurance companies, banks and credit institutions, reliable security checks are one of the daily challenges of the KYC principle. These tasks can be well met with innovative technologies. They prevent identity fraud, economic and insurance fraud, and money laundering. In addition to the added security, our products simplify and accelerate work processes and thus ensure better customer service
Based on the specific security features of each ID document, our scanners check presented documents for authenticity. Within seconds, they provide an indication of whether the document is genuine or a forgery. In this way, we support banks in the secure identification of their customers and contractual partners.
What other systems and platforms do you interface with?
Zahn: First of all, it is important to know that we can work independently of existing systems. But of course a connection to systems and platforms is possible via standard interfaces or can be developed natively via an API. Basically, we take a close look at the existing infrastructure together with the customer. No matter whether we are talking about a branch or a large banking group in North America. The individual circumstances are taken into account.
'The enemy never sleeps' - How quickly can updates and/or further developments be incorporated into existing systems?
Zahn: On the one hand, our customers receive regular updates. At least once a quarter. On the other hand, we naturally react at short notice if necessary. You have to keep in mind that counterfeiters are also well informed and are constantly improving their methods. In addition, new ID documents often have new security features. You have to have answers to precisely these challenges on an ongoing basis. This is where our international network helps us. We are well informed about anomalies and changes and can pass on this knowledge advantage in identity verification to our customers
Has the pandemic changed or increased demand for certain products from your company?
Zahn: Yes, indeed. The topic of identity verification and data capture has become more relevant during the pandemic. For example, we had more inquiries from clinics and hospitals and also equipped Corona test stations.
Thank you very much for the interview, Mr. Zahn.