DESKO READ ID
Software for automatic data transfer
Are you looking for a proven software that reliable and efficiently supports you and your employees with personal data collection? With DESKO READ ID, we have developed a software tool for automated data transfer. In combination with our compatible DESKO devices, READ ID captures the data from the scanned document and delivers the information to your existing application. This allows you to transfer the data that is read out directly into forms, customer files and contracts etc. within your system. This saves time, optimizes your work processes and reduces error rates in data collection.
Secure data collection from identity documents
This automatic and error-free data collection is based on the highly reliable technology developed by DESKO for reading the Visual Inspection Zone (VIZ) of an ID using a DESKO scanner. READ ID identifies all data in the visual zone (VIZ) and machine-readable zone (MLZ) on national and international identity documents. The software supports the following documents from more than 70 countries:
ID cards
Driver's licenses
Visas
Passports
Optimize work processes for ease of use
The software can be easily and quickly combined with your application thanks to the easily integrated Software Developer Kit (SDK). The software provides your employees with reliable support when recording scanned documents, retrieves all data and automatically transfers the data to the designated fields in your system.
Spare yourself the laborious process of copying IDs and manually typing personal data on the PC, which is often accompanied by errors – the READ ID software accelerates your work processes and thus optimizes your customer service.
Flexible data transfer
for many sectors
In many sectors, personal data collection is part of daily work routines. Whether visitors, customers, guests, patients or employees – Do you need to collect and save personal data? With READ ID, this process can be carried out electronically. The software transfers the scanned data to your system in a matter of seconds and without errors – whether for customer files, patient records, registration forms, contracts or other forms. Our tried-and-tested software tool has been used successfully in the following sectors:
The advantages for you at a glance
Recommended products
Passport scanner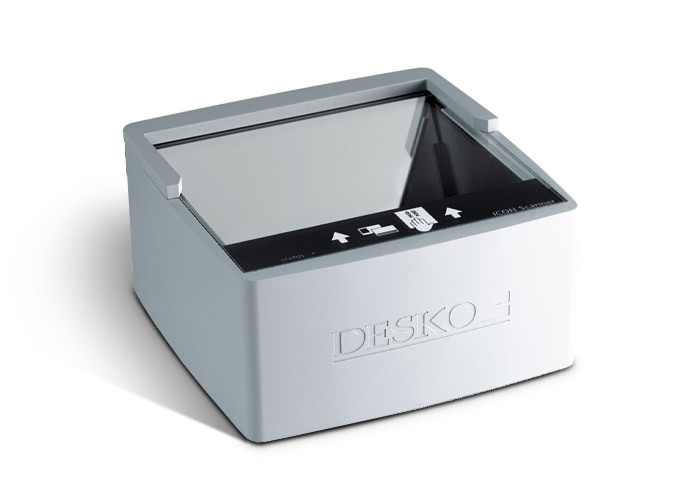 Passport scanner